This is an update on my long term EUR/USD projection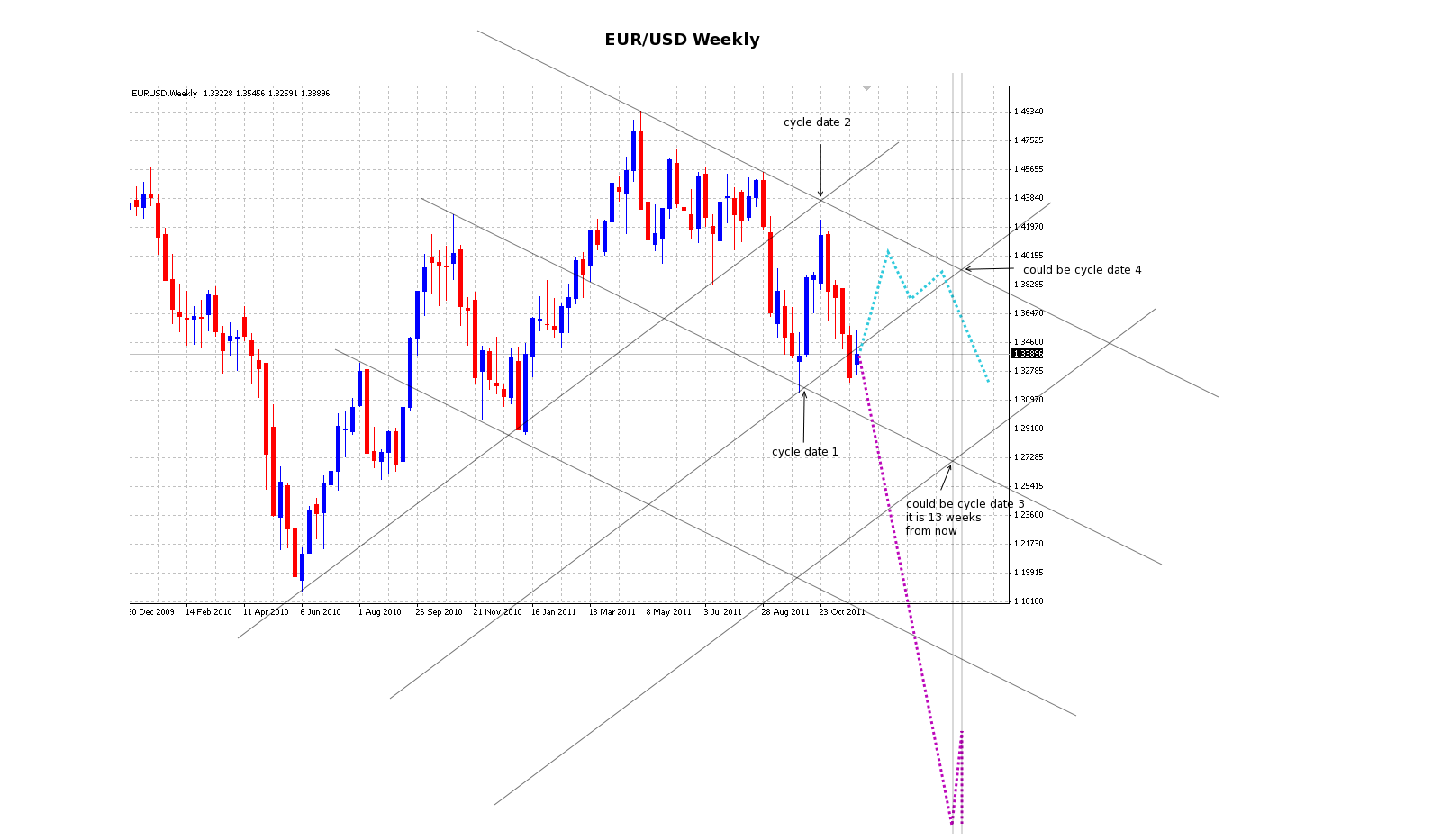 There are few points to comment:
Last week is a bottom formation without confirmation, so next week is going to be decisive for the trend. We have 2 paths here, either confirm the bottom and retrace to 1.40 into year end, with the crash resuming next year. Or crash hardly and create a bullish reversal yearly candle. Since the trend is monthly-bearish crash is more likely than not-crash. So, if the crash happens, it should have a duration into the third week of january. As you can see, there are nice weekly channels on the chart. Channel intersection is matching last 2 cycle dates, this where my 3rd week of january date comes from.