The dollar in a strong weekly uptrend towards 97.50 target. So, where could the EUR/USD posibly to pause and enter a trading range/correction ?
Here is one idea based on parallel channel projection.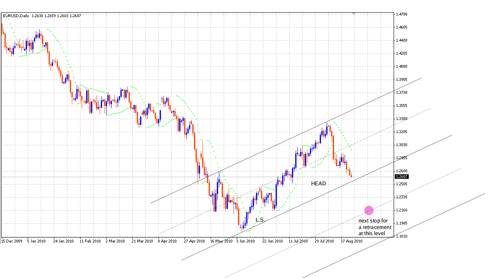 If you ask me, the 1.2160 level is not a good level to buy, it was a support level from May to June but it is not a pivot. So it could be used for a short term bounce. We could be thinking about a bounce for the same length as the left shoulder of the potential head and shoulders patter i have marked.


Disclosure: Long the dollar, short "the stuff"