Back in May, (seekingalpha.com/article/139271-the-balt...), I speculated that the Baltic Dirty Tanker Index (BDTI) would outperform the Baltic Dry Index (BDI), something that would have major ramifications for the denizens of that index: FRO, NAT.  I based that simply on the fact that we are one world.  The extraordinary run we'd had in the BDI just couldn't coexist with the bludgeoned BDTI. After all, you can't have the globe going ga ga over the transport of solids (iron, coal, fertilizer) and blow off the transport of liquids (oil) forever. The BDTI should play catch-up. Below are the November thru May charts, capturing the unusual divergence in the two indexes.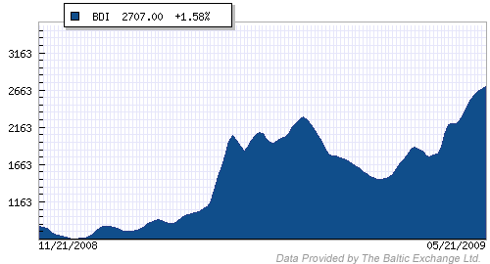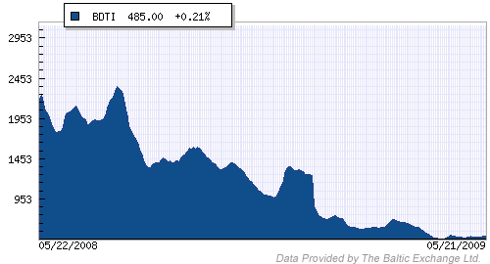 <a:>

Since the article, the BDTI is up from 485 to 1077 (122%), the BDI up from 2707 to 2848 (5%).  The BDTI has bested the BDI over the last 8 months.
Individual companies in the BDTI outperformed the BDI.  Look at FRO's action versus GNK's dump.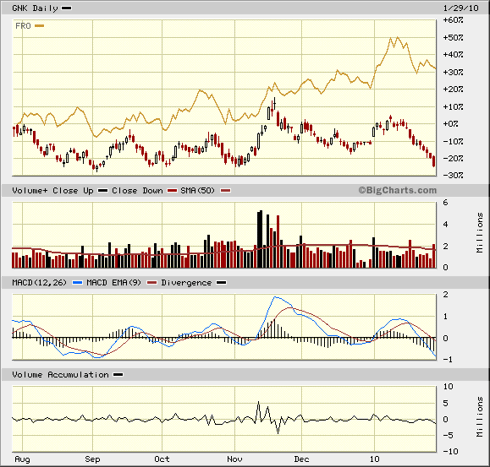 The play is over.  The BDTI has had a powerful run.   The oil tanker companies, whose rates are reflected in the index, no longer appear to offer the exceptional value of 8 months ago.



Disclosure: no position