Coming into this open the futures were pointing to a much bigger day than we got. The markets rallied but the majority of the action happened in the opening minutes so most humans missed it. I am glad that none of us chased them. The surprise of the day was Tesla as it reversed some deep red open to close +4%. I read headlines of Chinese subsidy to electric cars. Regardless, it illustrates the need to book profits when you have them NOT when ideal. Tomorrow, the bulls have a chance to redeem themselves and prove me wrong about not being able to maintain a run. Especially the MOMOs. They will have a very dovish Yellen to help. IF they can't do it on Fed day then bears will likely have the upper hand for the rest of the week.
Today's action started the repairs to the technical damage from last week. But SPX and SPY have some distance to go. Here are the visuals:
SPX:

SPY:

Another SPX look (daily 12month chart):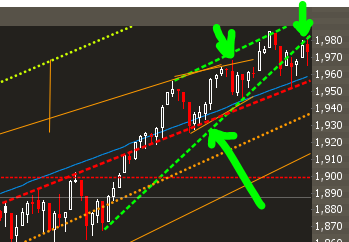 Also pre-open, the small caps were leading up showing a potential +1.1% but then fizzled soon after. They ended the day green BUT lagged all day and closed in line. They should be leading when the bullish story is strong.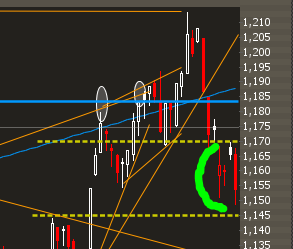 Reiterating my disclosure from last week: Though it sometimes sounds like it, I am not a bear. I sell spreads so I don't care where the market goes as long as it stays away from my credit spreads! I currently fear a runaway downward snowball effect more than a moon-shot.
I don't see the BULL CONVICTION and neither do the bears and that's why they are not afraid. BUT if I am not already short, this is not the time to pile in on the short side. If I had short positions that were under water coming into today then I should have used the weakness to better situate them with more time on the clock.
So until further notice: much has happened YET nothing has changed. So, selling premiums outside of the ranges continues to work. Meanwhile, it's A.G.I.S.I.B. all the way. (if you don't know what it means click here).
Members: the pre-open newsletter with levels will be out as usual before the next open.
Nic. (@racernic on twitter & stocktwits)
Teaching traders make money from a relatively safe distance: Create Income with Options Spreads, a large community of Options Traders looking to create extra income by trading credit spreads. For just about the cost of a cup of coffee per day, you can get all the benefits of the CIWOS subscription, including analysis, alerts, trade recommendations, chats & video updates
Disclosure: The author is long GOOGL.