A friend of mine recently introduced me to ATPartnerships. This is an Australian firm that specializes in trading gold, crude oil and forex for their clients. Yes, there is still money to be made in commodities and some companies actually specialize doing just that.
At the moment, the gold market is extremely beaten up. Just today, the yellow metal fell below its lows from 2013 and the media and public are universally bearish towards it.
Although everyone can agree that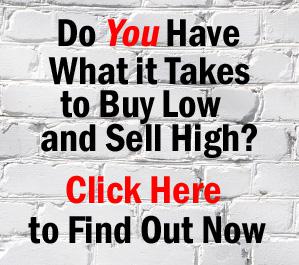 the key to investment success is to buy low and sell high, in reality almost no one can emotionally bring themselves to actually do so. Case in point, it's nearly impossible to find anyone outside of myself and a few fellow contrarians who are recommending the purchase of gold mining shares today, despite these stocks selling at 2008-panic prices.
ATPartnerships correctly points out on their web site that gold trading has been going on for centuries and is a proven player in the commodities market. In fact, it was only three years ago when the media and public were 180 degrees from where they are today and universally bullish on gold. At that time, gold was hitting an all-time high near $2,000 per ounce. Today, with gold below $1,200 per ounce, it's almost impossible to find someone openly recommend or admit buying it. If that doesn't make sense to it's because it doesn't make sense.
So, while it may sometimes seem like I'm the only person recommending buying assets near multi-year lows and selling others near multi-year highs, that's exactly what everyone should be doing. This is what commercial traders and corporate executives do and is the reason for their consistent success with investing.
Investing in commodities isn't for everyone. However, if you are interested in buying assets near multi-year lows so you can later sell them for sizable gains, I believe that buying commodities today is a wise decision. I personally prefer to buy exchange-traded funds (ETFs) of commodity producers, like the funds GDX, GDXJ and SIL. If you prefer to buy physical gold and silver, now would probably be an ideal time to do that too.
If you're interested in trading gold in the futures market, you might consider a firm like ATPartnerships that specializes in helping their clients do just that.