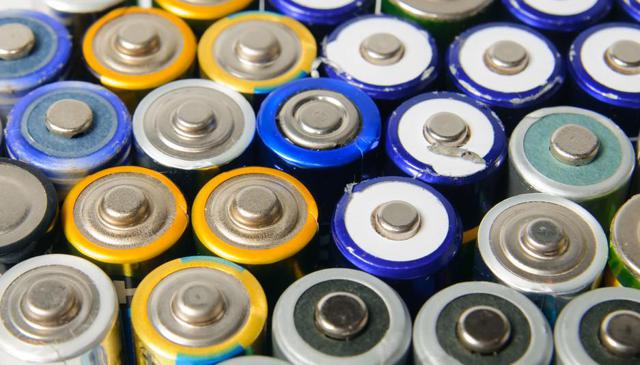 On June 18th, investors' anxiety of the Federal Reserve meeting, forecasts, and rates came to head as they patiently waited for the latest moves by the Fed. The markets saw a very positive reaction after the Chairwoman Yellen's comments of continued U.S. growth, cutting QE down to $35 billion purchases a month, and continued lower rates until next year. However, as many economists and pundits later revealed, nothing unexpected occurred during the meeting. Coming off the past week of overall gains in the wake of the Iraq crisis, I am beginning to wonder what investors consider bad news these days. While the Fed meeting did not contain anything disappointing, Iraq has the potential to throw the entire rally out the window if it continues to get worse, militants continue to shut down oil fields, and if they are able to take Baghdad.
The stock I will be reviewing today has a similar dilemma. The Chinese battery maker has very strong backing from its board of directors and institutions alike and has had great performance, but there is one major issue that could derail the entire house of cards this stock is sitting on. I am referring to Highpower International, Inc. (NASDAQ: HPJ).
Turning to the fundamentals, Highpower has a market cap of $77.86 million and is currently rated a 'buy' by analysts. Price to earnings is at a steep 86, but forward price to earnings comes in at 11.75. Price to sales is undervalued at .62, price to book is at 2.23, and price to cash is at 7.14. Earnings are expected to rise 172 percent this year, and 144 percent next year. Insiders own 32.5 percent of the share float. This shows that management believes in what they are doing enough to put their own money on the line. Additionally, institutional transactions are up 66 percent in favor of bullish positions. The stock is up 320 percent in the past year and 102 percent year-to-date.
Here is where things turn sour for Highpower. Total debt to equity is at 2.17 and cash per share is only at .72, giving the company an extremely unstable current ratio of .90. To make matters worse, only 0.14 of the 2.17 is classified as long-term debt. This means that 2.03 short-term debt to equity is supposed to be paid off in the next year. Unfortunately, Highpower has nowhere near that amount in current cash and this represents a major concern and questions if the company will be able to pay its bills.
The main thing to take away from this article is that every investor should have a healthy sense of skepticism. Manic bullishness (or bearishness for that matter) creates valuation disparities and extreme risk for your portfolio. Investors are seriously downplaying and seem to not be taking the Iraq risks seriously, and the same appears to be happening in Highpower. A company that may not be able to pay their bills and has had monster performance over the past year is at a major risk for a correction.