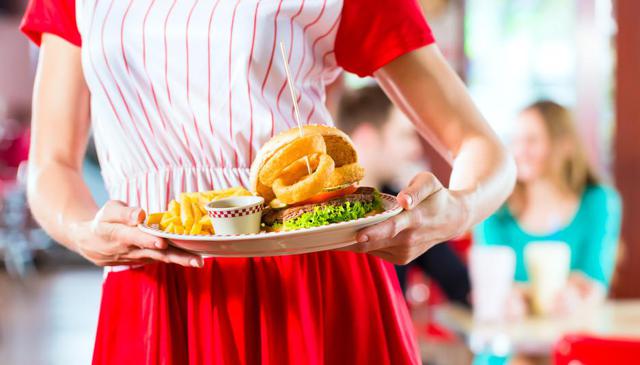 As I make my daily rounds of financial news websites to get up to date on what is happening today in the markets, I notice that more and more articles are becoming bearish. As the Dow Jones continues to struggle with 17,000, investors are getting anxious. Mixed in with articles describing how the markets are on the way out, are stock recommendations. This is why a novice investor should be wary of articles promising high return stocks. The point is that with record low yields, a very delicate housing sector and an overvalued Shiller PE Ratio investors should absolutely be watching for excess risk in their portfolios and either selling or using hedging strategies.
Luby's Inc. (NYSE: LUB) is a multi-brand restaurant chain that owns 93 Luby's Café branches, 62 Fuddruckers, 20 Cheeseburger in Paradise locations, 1 Koo Koo Roo Chicken Bistro, 1 Bob Luby's Seafood Grill, and 117 franchised Fuddruckers.
Turning to the fundamentals, Luby's has a market cap of $143.5 Million and is currently rated a "Hold" by analysts. The company currently is not profitable, but the forward price to earnings of 126.25 shows that the restaurant will likely be profitable in the next year. Price to sales is undervalued at .36, price to book is undervalued at .84, and price to cash is overvalued at 84. The company has total debt to equity of .21 and cash per share of .06, giving it an extremely unstable current ratio of .40.
Earnings are expected to fall 44 percent this year, rise 180 percent next year, and rise 7 percent over the next five years. Despite having terrible stock performance, short sellers are relatively scarce with a short float of 3.32 percent. The stock is down over 39 percent in the past year and down 34.6 percent year-to-date.
Luby's may have a great portfolio of restaurants, I personally enjoy Fuddruckers and Cheeseburger in Paradise, but there are some massive fundamental issues here that need to be analyzed. First, regular readers of my column know that restaurant stocks are not the place to be. These stocks are highly cyclical and are very sensitive to the health of the consumer. With gas prices on the rise, eating out just got a whole lot more expensive and that will have Americans thinking twice about spending their hard earned cash eating out.
Turning to Luby's, the company is not profitable, has much more debt than cash, poor performance and has a long road ahead to getting back on stable ground. Unfortunately, this biggest issue for me is the cash per share of .06 and debt of .21. This is not sustainable and Luby's will have a hard time making debt payments, if things do not change. Stay away from Luby's stock for now as there is too much risk with the current market situation.
Be sure to do your own research before investing.
Disclosure: The author has no positions in any stocks mentioned, and no plans to initiate any positions within the next 72 hours.