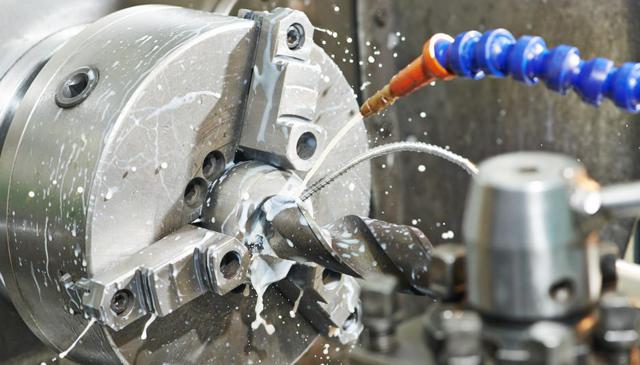 If investors are struggling to find value in the markets at current elevated valuations, they should look at the industrial sector where several stocks are quoting below their net asset value. Book value is a very effective tool when it comes to assessing attractiveness of companies which have a greater reliance on physical assets. Low beta coupled with reasonable debt levels, is a great tool to identify undervalued stocks such as Hardinge Inc. (NASDAQ:HDNG) and A M Castle and Co (NYSE: CAS), that are trading low as a result of investor apathy.
Hardinge is a supplier of high precision computer controlled metal-cutting turning machines, grinding machines, vertical machining centers, and accessories to its industrial clients. The stock saw a spike towards the end of June, but still trades at a 23 percent discount to its book value and at a level that is just 12 percent above its 52-week low. The reason for this lackluster performance is the company's stagnant top line and the pressure on profits. In fact, the company reported a small loss in the latest quarter ended March. The machine tool industry has simply attained a plateau in its home market, in turn shrinking the company's top line.
The silver lining for investors is Hardinge's expansion drive in Europe and Asia where sales are growing rather strongly. Another positive with the company is its low debt which is just 10 percent of its capitalization. At the same time, there are no quick fixes for the situation and the company has acknowledged it by expecting lower revenues this year. To compensate for its fragile condition, the company's inexpensive valuations come handy. This is reflected in the stock's valuation of 16.5 times its forward earnings.
Illinois based A M Castle and Co is a specialty metals and plastics distribution company. Since its business falls into a mature category, the company is struggling with declining revenues and mounting losses. For the last year, the company reported a 17.1 percent decline in top line, while losses grew to $34 million from $10 million. As a result, the stock is in a downtrend and has lost more than 20 percent in value over the last year.
However, most of the negatives appear to have been factored in the stock, while the management's efforts to streamline operations and rationalize cost structure have been discounted. Important among these, is the workforce reduction program at both executive and management levels, which is aimed at generating annual cost savings of $7 million. The results will start getting reflected by the third quarter, but meanwhile, the stock does not look overpriced at a forward earnings ratio of 19 and a debt equity ratio of 0.8.
Disclosure: The author has no positions in any stocks mentioned, and no plans to initiate any positions within the next 72 hours.