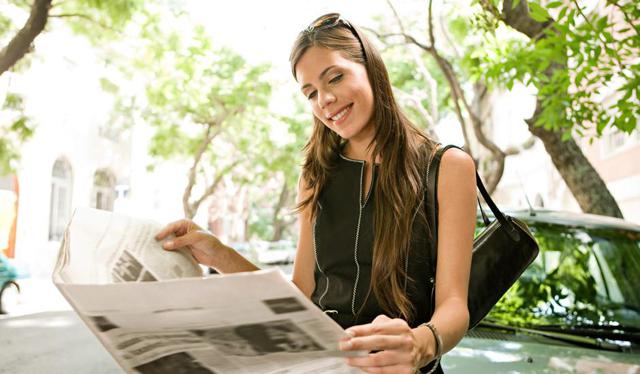 Business overhauls, if identified correctly and well in advance, have the potential to grow investors' wealth multifold. While it is difficult to differentiate between troubled corporations, there are some elements that make a lot of difference if a failing company is going to make a comeback. A. H. Belo Corporation (NYSE:AHC) and Arotech Corporation (NASDAQ: ARTX) are such companies where operations are close to being termed as distressed, but management has taken proactive steps to make transformative changes.
While newspapers are foremost in looking through developments and offering insights to their readers, it was a collective failure on their part to miss the digital revolution and how it would change their businesses altogether. A. H. Belo Corporation - a Texas based local news and information company that publishes four newspapers - was no different and declining revenues over the last four years sum up the situation very well. Now comes the positive part. The heavy restructuring the company was forced to undertake has had a big impact on its bottom line, which improved from a loss of $124.2 million in 2010 to a profit of $16.1 million in 2013. Without doubt, traditional publishing operations remain a losing proposition, but the weakness is being offset by a surging digital revenue stream.
Thankfully, the company has been making steady progress in ramping up its digital platforms and has also got its hands on some growing web assets. It includes a 3.3 percent stake in Classified Ventures and 12.7 percent stake in Wanderful, which operate popular portals cars.com and FindnSave.com respectively. Given the tremendous potential in this transformation, the stock has been moving up and has registered a 78 percent rise so far in the year, but every correction looks like a good opportunity to buy.
Arotech Corporation is a defense and security products and services company. The company isn't a troubled entity; on the contrary, it is finding greater demand for its wearable power equipment system from the U.S. Army. Continued traction in the battery and power systems division is leading Arotech's gradual transformation from a traditional simulation and training company. The company has offered an upbeat outlook for the full year 2014 with revenues expected to grow 32 percent on the lower side of its guidance. While its capital structure continues to be debt-light, the stock has lost nearly 20 percent during the last month over dilution concerns as the company priced its secondary stock offering at $3.5 per share. Following the equity boost, it is normal that there will be diluted earnings for existing shareholders, but the expected bump in earnings will take care of the dilution. Besides, the stock is grossly undervalued to its peers, opening further upside potential. The stock's undervaluation is reflected in its forward price earnings ratio of 13.5 and a "Buy" recommendation from analysts at B. Riley.
Disclosure: The author has no positions in any stocks mentioned, and no plans to initiate any positions within the next 72 hours.