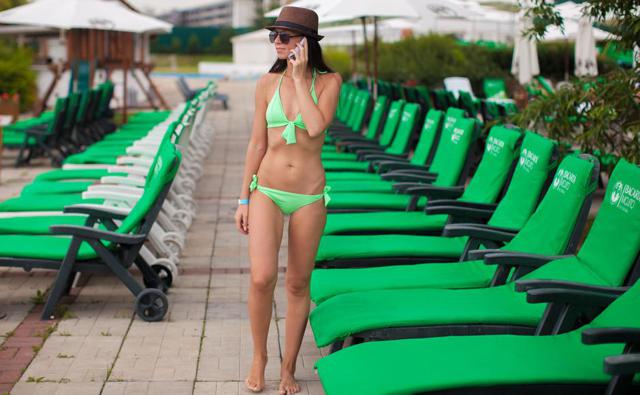 An interesting article caught my attention on YahooFinance this morning stating that detailed institutional investors are beginning to cut stock positions, while Main Street investors pile back into the market. The average investor has largely missed out on this five-year bull market due to the scars left behind from the 2008 fiasco. Unfortunately, these investors that are piling into the market now may be the driving force to extend this rally out a little longer, but they will also mostly likely be the ones who receive the most pain and suffering in their portfolios. Individual investors, as a whole, are not known for their market timing skills. In fact, an old Wall Street saying states that when the average investor is bullish and piling into the market, it is time to get out. As I have reiterated since the end of 2013, it is important to remain cautious while still having some skin in the market to catch gains. However, as the bull market ages and more cracks begin to appear, it is time to continue reducing risky assets and protecting your portfolio from losses.
Audience Inc. (NASDAQ: ADNC) offers various solutions for voice and audio sections of the mobile market. Turning to the fundamentals, Audience has a market cap of $248.31 million and is currently rated a "Weak Buy" by analysts. The company is currently not profitable, but forward price to earnings of 21.10 shows that the company is close. Price to sales is at 1.67, price to book is at 1.59, and price to cash is 1.98. Audience has no debt and cash per share of 5.60, giving the company an extremely stable current ratio of 8.90. Earnings are expected to decline 86 percent this year, but rise 341 percent next year. Performance has been rough: -14.55 percent in past year and -4.64 percent year-to-date.
Overall, Audience certainly has the makings of being a player in future mobile upgrades to voice, audio and motion capabilities. The company just announced on July 11th that is has completed its acquisition of Sensor Platforms Inc. Audience management has been extremely optimistic on the completion of this acquisition saying that the new integrated algorithms will "enabling seamless natural user experiences, always-on sensor fusion, and context-aware services" (Yahoo Finance). These new services, and possible widespread application to mobile devices, could explain the 89 percent institutional ownership and optimism shared by analysts. Overall, Audience is certainly still in the emerging phase, meaning a higher risk, higher reward scenario for investors.
I recommend that only active and savvy investors that monitor their positions on a daily basis should conduct further research to determine if Audience is right for their portfolio. The reason being is that emerging stocks tend be the first and hardest to fall when the markets correct. That being said, Audience certainly has some interesting plans to make mobile and wearable devices more interactive.
Disclosure: The author has no positions in any stocks mentioned, and no plans to initiate any positions within the next 72 hours.