(click to enlarge)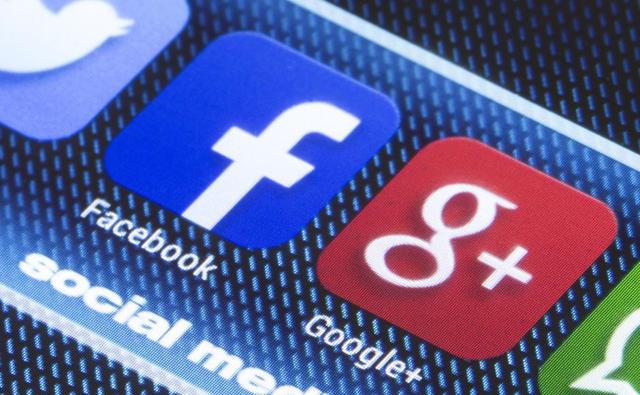 'Nothing really changes. It is only the context in which we view things that does'-Anonymous.
Back in 1998, the infamous anti-trust case of the United States of America versus Microsoft Corporation set the stage for a revolution in the study of anti-trust law. The case, which shed light on the subtle yet exceedingly Machiavellian schemes that companies engage in to obliterate competitors, pit Microsoft, the accused, against the U.S. Department of Justice and twenty states.
The plaintiffs accused Microsoft of having abused monopoly power in its handling of operating system sales and web browser sales.
How did Microsoft do this?
According to the plaintiffs, Microsoft did the following in order to monopolize the browser market:
Bundled Internet Explorer and Windows operating system as one product. This allowed Microsoft to edge out competitors in the web browser market-it was possible because of the towering market share that Windows OS had in the operating system market at the time.
To further ensure that Windows OS users used Internet Explorer and didn't install other alternative browsers on their computers, Microsoft altered its Windows Application Programming Interface (NYSEMKT:API)-an API specifies how different software and apps interact and communicate with each other. They are basically the rules that govern how applications 'talk' to each other and exchange information needed to get specific tasks done. The alteration allowed Microsoft's Internet Explorer to interact better with the Windows OS when compared with other third party browsers. Meaning, for instance, that internet explorer could support extended functionality such as video streaming much better when compared with other browsers installed on the Windows platform at the time.
Restrictive licensing agreements with original equipment manufacturers (OEMs) that ensured Windows remained dominant on all PCs. This in turn ensured that Internet Explorer, which was already bundled with Windows, remained dominant.
Will History Repeat Itself?
Despite the advancements made in improving anti-trust laws, the possibility that the 1998 Microsoft situation could replay itself today, albeit with different players, is exceedingly high.
Facebook Inc. and Google are not only rapidly expanding in terms of user base, but the level of engagement among users is increasing as well. Accordingly, the latest eMarketer report projects that the two will collectively control 15 percent of the total media advertising market in 2016, which will by then be estimated to be worth $200 billion.
It would be unfair to say that Facebook's and Google's growing influence in the market isn't driven by genuine innovation. However, it would also be monumentally naïve to assume that the two have not (or will not) use some of the tools they have to artificially lock out competitors, especially considering that the price per ad is progressively increasing, according to Sterne Agee and Leach analysts, asquoted on ValueWalk.
Analytics: Facebook has now begun tracking consumer activity on users on the wider web for the first time. Essentially, this will allow it to place well targeted ads on other web properties, allowing it to potentially increase its market share even further. This comes against the backdrop of increased pressure over the social media giant's deliberate manipulation of 689,003 users by removing all positive posts or all negative posts to see how it affected their moods, as first notedby the New Scientist and Animal New York. By understanding users deeply (even those on the wider web) through enhanced analytics, Facebook will be in a position to modify user behavior even further and more diabolically in order to direct them toward clicking certain ads. It has already manipulated users' News Feed for its 'experiments', has it not? Being able to control users' behavior, including their propensity to click an ad, will allow Facebook to charge a premium for its ads, allowing it to make more money per ad than competitors who use simpler, less intrusive analytics tools that do not offer sufficient detailed information needed to effectively prompt behavior change.
Towering market share: Google, on the other hand, has a towering market share that inescapably allows it to be the gatekeeper of the internet. It controls around 67.5 percent of the US search market, according to data released in April by comScore. This gives it quasi-despotic power to decide what content to give precedence to and what content to suppress. Just recently, it removed a BBC article critical of a big bank chieftain posted before the 2008 financial crash, terming the article as "inadequate, irrelevant and no longer relevant". While the article was pulled down under new EU rules that allow users to submit requests to search engines for content to be pulled down, the author of the post, BBC Journalist, Robert Penston, says that Google was inspired by other motives besides responding to requests to pull down the post. "Google is getting back at me," wrote Penston on a recent BBC blog. "It is only a few days since the ruling has been implemented - and Google tells me that since then it has received a staggering 50,000 requests for articles to be removed from European searches," he added, alluding that Google would use the new law to curb freedom of free expression and muffle legitimate journalism that was in the interest of the public. Agreeably, big banks spend comparatively more on digital ad dollars than your regular internet store. Penston's allusion that Google pulled down the post almost immediately after the passing of the new EU law, despite there being many others requests to pull down separate content, suggests that Google was trying to maintain its premium customers-in other words, preserving the 20 percent that brings in 80 percent of sales.
Conclusion
While this article is not an indictment of Google and Facebook, it shows that the two have formidable weaponry to artificially eliminate other competitors in the ad market. Despite the scarcity of facts to prove so, the logical strength of the argument, coherence in common sense, presence of motive (who doesn't want a piece of a market expected to be $200 billion in 2016) and parallels with the Microsoft 1998 anti-trust case (in terms of leverage) suggest that the two could try to monopolize the ad market if not closely monitored.
Disclosure: The author has no positions in any stocks mentioned, and no plans to initiate any positions within the next 72 hours.