(click to enlarge)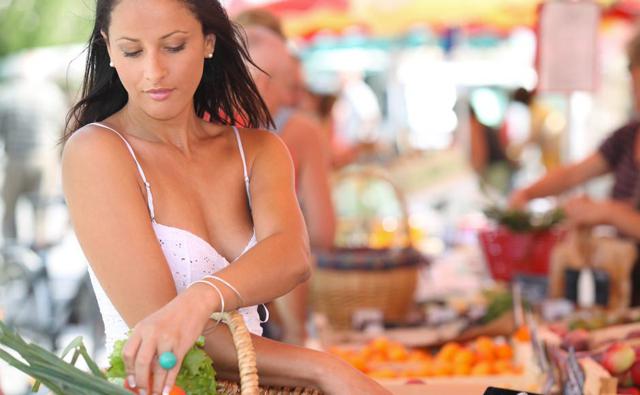 Corporate restructurings and new threats often nudge the markets to act irrationally and excessively, only to move in the opposite direction at a later stage to cover the gap between perceptions and reality. Such cases are excellent opportunities to put money to a smart use. In the latest such instance, doubts seem to have cropped up as to whether Roundy's Inc. (NYSE: RNDY) and Medallion Financial Corp (NASDAQ:TAXI) can sustain their niche operations.
Wisconsin based Roundy's is a niche player in the retail grocery space. The company operates 160 stores under five retail banners, largely in the Milwaukee and Chicago metro areas. In recent years, the company has struggled with margins and has undertaken a restructuring that places an even greater focus on its premium Mariano's banner. The focus on higher-margin, non-perishable product categories has already arrested the drop in gross margins. By default, this strategy involves shedding some non-premium stores.
During the first quarter earnings release, the company said it has identified 27 Rainbow stores which will be sold or closed going forward. This is obviously a massive step which is disrupting financial performance, but it also represents confidence on management's part that they know what is underway. More importantly, key management personnel have started buying shares lately, putting their skin in the game. As of now, shares change hands for just 10.2 times of earnings over the last 12 months while offering a discount of 8 percent on book value.
Medallion Financial Corp is a highly specialized finance company that almost entirely deals in financing taxicab medallions in New York City and other major metropolitan centers. Given the controlled market of taxi medallions, especially in New York, Medallion Financial is in a great business that can be expected to continue to grow forever. While its top line and bottom line continue to grow steadily, investors are getting wary of the growing popularity of startups such as Lyft and Uber which bring consumers and car owners on the same platform.
This naturally presents a threat to the traditional taxi medallion business - an aspect amply reflected in Medallion Financial's share price which has declined to a new 52-week low, despite having everything on the books a successful business should have. The company recorded a net income margin of 74 percent in the most recent quarter and its stock trades at an earnings ratio of 10.2 which drops to 9.5 on forward basis. Despite the rapidly increasing popularity of Uber, it is without doubt that the startup dodges a lot of regulations and it may never get the endorsement of city administrations which will be in favor of a regulated industry. This can eventually go on to become a classic case of excessive and irrational behavior of stock markets. Meanwhile, smart investors can continue to enjoy the excellent 8.4 percent annual dividend yield the stock offers at current rates.
Disclosure: The author has no positions in any stocks mentioned, and no plans to initiate any positions within the next 72 hours.