(click to enlarge)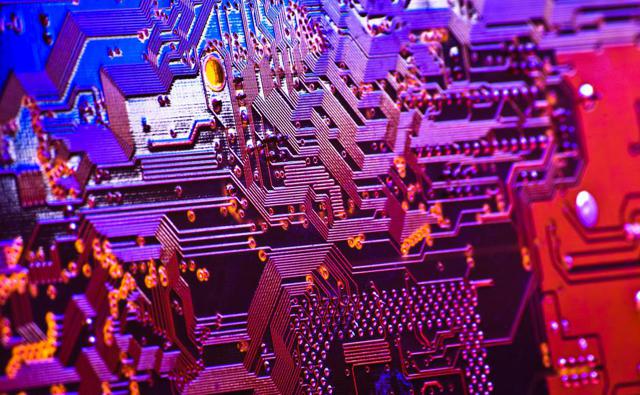 Click to enlargeIn this article we shine light on this healthy stock which has been experiencing high levels of volatility this month. During the last 52-weeks, shares of Camtek Ltd. (NADAQ: CAMT) have moved between a support level of $1.50 and met resistance at slightly above $6. Although the company seems to be making positive gains lately, it is important to get a firm grip on fundamentals in order to determine if this stock is a good buy. Whilst stock movements are often determined by speculation, it is important to take a look at facts on the ground.
About Camtek Ltd.
Camtek Ltd. is an Israeli based high-tech company specializing in the production of automatic optical inspection systems and other related products. The company's products are employed in a number of industrial processes, but mainly in the inspection for defects on critical components such as semiconductors, circuit boards, and even artworks. Most of the company's customers are based in North America, Asia-Pacific and Europe.
New Products Key Driver
Innovation is key to the company and investors take a keen interest in new product releases and their performance on the market. Currently Camtek is designing a 3D Inkjet System that will make digital printing possible for manufacturers. We have still to get more details on the progress of this flagship project and its expected contribution to bottom-line.
Recently, the company issued a press release on new products targeting various customer segments. Early in July of this year, Camtek launched the Eagle product line, for inspection of defects during the production of semiconductors. Touting this product as "next generation," the company says it is hoping to strengthen its position in the semiconductor inspections segment, both in terms of hardware and software solutions. On the day of the announcement, the company's shares jumped by more than 60 percent, but have since retreated.
Hold or Buy?
There are currently two brokers covering this stock and the consensus recommendation is a "Hold." This is partly based on a number of uncertainties, mainly in earnings and return on equity. The company's revenues have been increasing on an annual and quarterly basis, although at a very slow pace. However, Camtek Ltd.'s revenue growth on an annual level is 2 percent above the industry average, reflecting overall subdued performance within the tech industry.
On the other hand, the company is profitable showing management's ability to keep costs under control. Camtek Ltd. has seen earnings increase by 166 percent over the last year. As impressive as this might seem, there is still a higher chance of earnings sliding into the red as the company is only just breaking even.
Moving forward, expect this stock to continue fluctuating around $3. Any gains made would be short-lived until investors are convinced that the company's earnings growth is sustainable. With no debt and positive earnings, Camtek Ltd. is quite a safe stock to invest your money in. The best time to buy would be when the stock is between $2 and $3, as that represents the best point to profit from this company.
Disclosure: The author has no positions in any stocks mentioned, and no plans to initiate any positions within the next 72 hours.