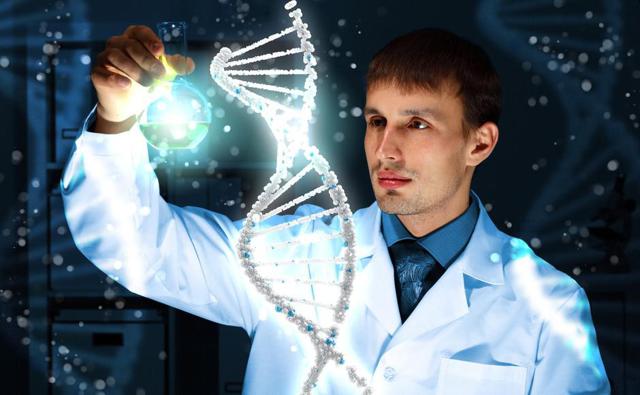 Unlike most other sectors in stock markets, investors can rightly expect to get accelerated gains in biotech stocks. A lot here depends on the success of new drugs and receiving patents and thus, this is also a sector where money vanishes pretty quickly if adverse developments surface. However, things are changing for good at Compugen Ltd (NASDAQ: CGEN) and Agenus Inc. (NASDAQ: AGEN) which have got new products to boast about.
Compugen is in the business of developing therapeutic proteins and monoclonal antibodies for applications in immunology and oncology. Like most other biopharma development companies, Compugen has little to show in terms of hardcore financial numbers. As a result, the stock has largely remained range bound over the last six months except for a spike earlier this year. However, its growth is evident when it comes to development of new products. Recently, the company announced the extension of its predictive discovery capability to identify immunomodulatory proteins. These are in addition to the B7/CD28-like proteins that have been the focus of the company's pipeline program to date.
Another example of the company's growing success came when it achieved an initial milestone in a cancer immunotherapy partnership with Bayer Healthcare. As a result, Compugen will receive a $1.2 million milestone payment out of $30 million in potential milestone payments. This is solid evidence which is not neglected by the analyst community. Analysts at JMP (NYSE: JMP) recently started coverage on the stock with a target of $14, implying a 60 percent upside potential, despite the late rally.
New York based Agenus Inc. is developing a portfolio of Immuno-Oncology candidates, including checkpoint modulators (CPMs), heat shock protein vaccines, and adjuvants. A wide majority of the company's revenues come from research and development payments from other companies such as GlaxoSmithKline (NYSE: GSK).
Shares of Agenus recently shot up after GlaxoSmithKline announced it is seeking regulatory approval for the world's first vaccine against malaria. The vaccine contains an adjuvant developed by Agenus. The upside is clearly huge as mosquito-borne malaria kills over 600,000 people each year globally. Agenus becomes particularly attractive considering the vaccine is touted as an affordable solution, which is what several national governments in Africa and Asia have been looking for. The company has also received encouraging results for its Phase II study on its Prophage autologous cancer vaccine. Given the positives, the stock has advanced 15 percent over the last week, but analysts have even more bullish view. This is reflected in Maxim Group's "Buy" recommendation with a target of $11 per share compared to the market rate of $3.4 per share.
As conventional wisdom says, there is no particularly suited time to buy multibagger ideas. This is true for biopharma companies as well, which have little in terms of valuations to justify timing and can surge depending on positive announcements and institutional interest.
Disclosure: The author has no positions in any stocks mentioned, and no plans to initiate any positions within the next 72 hours.