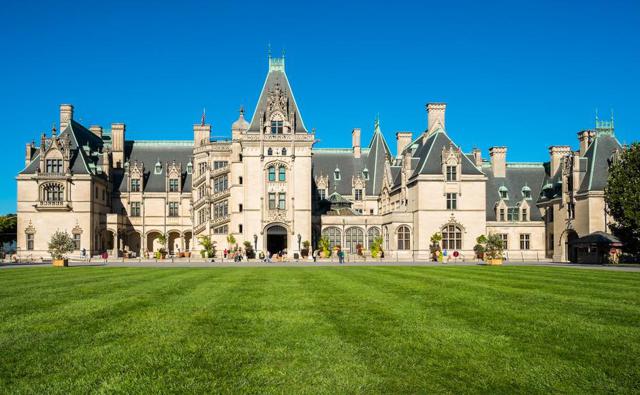 You might think a million dollars is a lot of money to spend on a home, and in most cases you'd be right. But a million just doesn't stretch the way it used to, and perhaps, not surprisingly, you'll get more bang for your buck spending your money on a house overseas. In New York City, the median price for a home sits at $1.2 million. You can get a decent (but tiny) 604 square foot, one bedroom apartment for around a million; and decent is as far as it goes. Spend the same amount in Buenos Aires and you get a four bedroom home in an upscale neighborhood. Following are a few places around the world that tell you what your million will get you if you have a hankering to invest in real estate out of the country.
1. A five bedroom, 10,000 square foot home will run you about $981,000 in Cape Town South Africa. The home is situated on a mountain side and boasts a home theater and a full size bar.
2. In Dubai, United Arab Emirates a 1,900 square foot apartment will set you back $1.09 million. Pretty pricey, but it does have an ocean view to commend it.
3. For a million dollars you get 990 square feet in Sydney Australia. The 990 square feet includes a grand entrance foyer and a view of Sydney Harbor. Still seems a bit steep for so little space.
4. In London, for a little under $1 million, you can purchase a three bedroom, three bath 909 square foot apartment. You might be asking yourself how much of that is kitchen and living space. I know I am.
5. South America seems to have the best deals on million dollar homes. In Sao Paulo you can get a five bedroom, six bath 4090 square foot home in a nice residential area for $1.1 million.
6. Monte Carlo. The name conjures visions of lavish living where millionaires mingle seamlessly in high rolling casinos and on yachts moored in the sparkling blue Mediterranean Sea. Lavish is not quite what $1.1 million gets you though. Unfortunately, 377 square feet of cramped living space with a kitchen that is only "half-equipped" is considered a bargain there. On the upside, it is located in the city center.
7. On the far, far opposite end of the spectrum, for $967,000 you can get a new fully furnished five bedroom, six bathroom house with a massive living area and views to die for in Bangkok, Thailand.
8. In Munich, $990,500 buys a 1,227-square-foot penthouse with three bedrooms, two bathrooms, two roof terraces, a living room and a dining room.
At the high end of the range, luxury real estate in Monaco costs as much as $6,800 per square foot. In Cape Town, it's as low as $470 per square foot.If you want to buy closer to home consider this:With a median list price of $666 per square foot, San Francisco limits a million dollars to buying about 1,500 square feet. On the other hand, the median list price in troubled Detroit is just $12 per square foot. That's 55 times cheaper than in San Francisco. Boston is the second most expensive city for buyers. $1 million will get you 2,092 square feet here. Surprisingly, New York falls behind Boston at 2,358 square feet per million bucks, but if you remove the boroughs and consider only Manhattan, the number nosedives to 650 square feet. In which cities does $1 million buy you a grand crib? Topping the list are Detroit, Cleveland, and Memphis.
The moral of this story is that whether you chose to live here or abroad, $1 million dollars is just not going to buy you the space it used to. The exceptions are few and far between.
Disclosure: The author has no positions in any stocks mentioned, and no plans to initiate any positions within the next 72 hours.