(click to enlarge)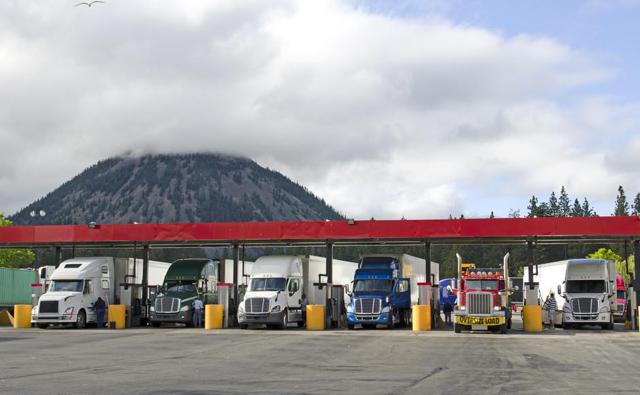 Click to enlargeStocks with impressive gains give investors an impression of being expensive in terms of valuations. This leads to lessen participation by investors as stocks gain, which seems to be the case with Willis Lease Finance Corporation (NASDAQ: WLFC) and TravelCenters of America LLC (NYSE: TA). Both stocks have gained handsomely in recent months, but it can be reasonably argued that the rally is unlikely to fizzle out any time soon.
Shares of Willis Lease Finance Corporation have gained 20 percent during the last three months following the announcement of a joint venture in China. The company leases commercial aircraft engines and related equipment, and the equal stake venture will China will expand its already solid operations in a big way. Willis Lease already operates in more than 100 countries, but the opportunity in China is simply tremendous.
Financial performance of the company in the latest quarter gives an indication of the kind of traction it has got lately. Revenues increased 21 percent to $43 million while net income more than doubled to $4.3 million, translating into a double digit margin. Although it has a high debt balance sheet, a steady increase in lease portfolio led to better capacity utilization. These tailwinds are expected to aid the company going further as it expands operations in newer markets. Meanwhile, the stock continues to be lucrative given the clear case of share prices trailing fundamentals. The stock offers 11 percent discount to its book value, while the forward price earnings ratio of 17 isn't too high.
TravelCenters of America operates a chain of travel centers across the U.S. where it sells fuel oil and offers truck repair and maintenance facilities. The company also operates full service and quick service restaurants at the centers. Admittedly, the business is a mature one and thus is not likely to grow in excess of double digits year-on-year. At the same time, it is a consistent business with strong cash flows.
While financial performance has been average, the realization that the stock is undervalued was behind the recent gains. The stock has solid quarterly gain of 21 percent, but that should be no deterrent to prospective investors as there is immense potential in this undervalued play. This is very much a brick and mortar business and as such, the discount of over 40 percent on the book value is very real. Considering the predictable cash flow, the stock's price by sales ratio of 0.04 is ridiculously low, and so is the forward price earnings ratio of 8.4.
Disclosure: The author has no positions in any stocks mentioned, and no plans to initiate any positions within the next 72 hours.