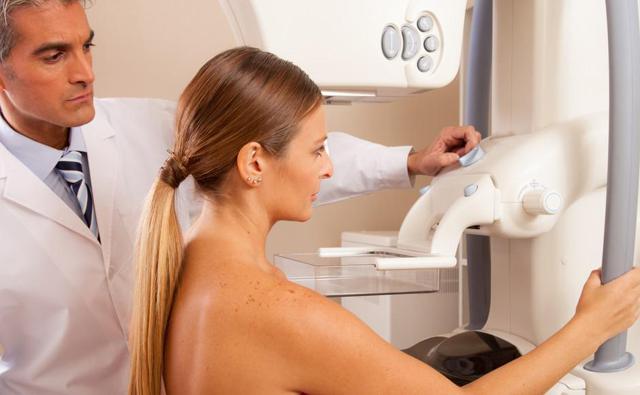 Technology is a wondrous thing that has continued to make our lives easier by putting information, entertainment, work and analysis all in the palms of our hands. Technology allows industrial and manufacturing companies to be more efficient, and produce more goods at a cheaper price. We could go on all night as to how technology has made a positive impact on our lives across the board, but arguably, one of the important products of technological expansion is how it has impacted our health. For example, iCAD, Inc. (NASDAQ: ICAD) has devices called computer-aided detection (NYSEARCA:CAD) that assist doctors in looking for early signs of cancer patients. The company also has various radiation-based devices that pinpoint the location of cancerous cells for more effective early termination tactics. These technologies are especially effective for detecting early stage breast cancer, endometrial cancer and non-melanoma skin cancer. These advances will continue to help cancer victims and give them a better chance of beating the disease.
Turning to the fundamentals, iCAD has a market cap of $130.68 million and is rated a "Buy" by analysts. The company is not yet profitable, but forward price to earnings of 91.9 shows that profitability is roughly a year away. Price to sales is at 3.88, price to book is at 2.10, and price to cash is 3.40. Total debt to equity stands at .32 and cash per share comes in at 2.70, giving the company a solid current ratio of 2.40.
Earnings are expected to rise 19.5 percent this year, 1100 percent next year and 15 percent over the next five years. Sales have risen 7.6 percent from last quarter's earnings and earnings per share is up 71.40 percent during the same period. Institutional investors own 45.10 percent of the stock, while insiders own 4.8 percent of the stock. Performance has been mixed: up 56.83 percent in past year, but down 21.18 percent year-to-date.
Overall, there is certainly a demand for detection and therapy innovations to combat cancer. iCAD's detection business is growing at a slightly faster pace than the company's therapy segment, at 27 percent and 24 percent (yoy), respectively. However, Zachs Investment Researchestimates that the therapy business will post 50 percent growth this year and 61 percent in 2015. This would be huge for the stock and certainly backs analysts' estimates for profitability within the next year.
Be sure to do your own research before investing.
Disclosure: The author has no positions in any stocks mentioned, and no plans to initiate any positions within the next 72 hours.