(click to enlarge)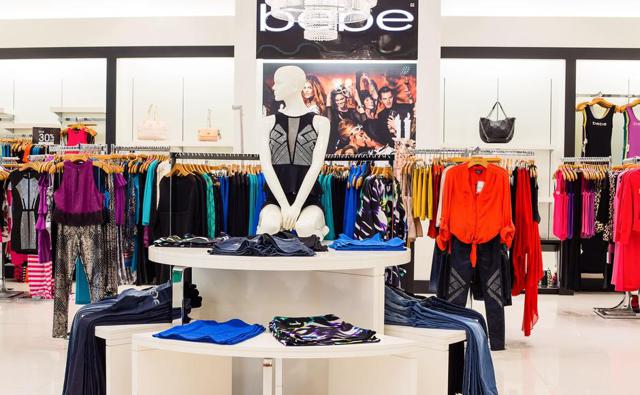 Shares of Electro Scientific Industries (NASDAQ: ESIO) and bebe stores (NASDAQ: BEBE) have lost substantially in recent months because of separate reasons. It naturally raises the question if that's it, or is there more in store. As markets often overreact, these heavy corrections often lead to a gradual recovery to the fair price. Of course, that doesn't make every correction a buying opportunity, but the hammering in these stocks have simply been excessive and warrants a closer scrutiny.
Orlando-based Electro Scientific Industries provides laser-based manufacturing solutions for the microtechnology industry worldwide. In recent years, the company has been inconsistent with financial performance and this has affected share price by a great deal. Saving some short rallies, the trend has been largely negative, especially in 2014. The stock is down more than 30 percent since the start of the year and currently trades at book value, but this is hardly a reason to buy this stock.
Camouflaged in the declining top line and bleeding bottom line are the efforts the management is taking to improve the business. This includes a tight control on expenses, and realignment of the company's direction at both strategic and tactical levels. Expecting a drastic change would be too much, but this important shift has led to a gradual improvement in gross margin in the most recent quarter. This improvement has also led to a recovery of 15 percent over the last week, but this is just the beginning. As the company moves ahead with its transformation plan and the $20 million share repurchase plan, things are likely to become better.
Shares of bebe stores, a women's apparel and accessories company, has halved over the last 12 months and has created new 52-week low levels. Although the company has a debt free balance sheet, its continuously sliding top line is putting tremendous pressure on overall operations. The good news is that the company is readjusting its operations and some green shoots are already visible.
While top line dropped 17 percent in the latest quarter, the company's losses halved. Amid declining top line, the company is finding success in selling its products online as e-commerce sales increase in double digits. Meanwhile, the management's decision to close 19 unproductive stores over the last couple of quarters indicates the turnaround plan is for real. The continuous battering of the stock has taken it close to book value levels, which means the price by sales ratio now stands reduced at just 0.5.
Disclosure: The author has no positions in any stocks mentioned, and no plans to initiate any positions within the next 72 hours.