(click to enlarge)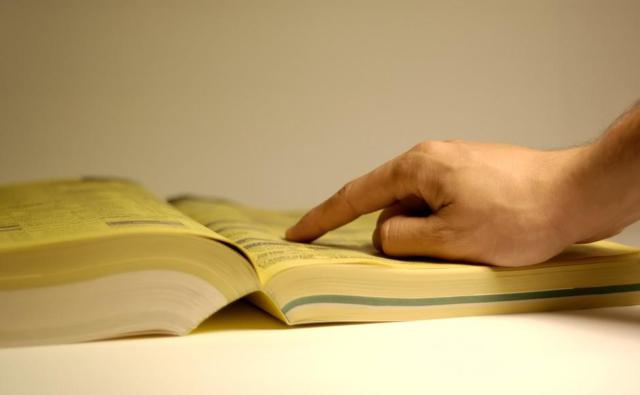 There appears to be some good news coming out of the loss making marketing company, Dex Media Inc. (NASDAQ: DXM). In the last reported quarter, the company posted a small operating profit for the first time in many years. However, in terms of achieving overall profitability the company still has a long way to go. Earnings twelve months trailing currently stand at minus $50.5 per share. This makes this company not quite an attractive play for the average market investor. Based on the latest indications, there is great reason to believe that this stock has a good amount of potential.
About Dex Media
Dex Media Inc. provides local marketing services to companies in the United States. This includes publishing yellow page directories, listing directories, graphic designing, and logo design. The company is also active in the digital space, offering social media solutions, brand reputation management and localized digital search engines. As of last year, the company served more than 500,000 local businesses across the United States.
Transition to Digital
Most of the company's problems have been as a result of the decline in print media, as customers go digital. This scenario has left the company trying to redraw its business model in order to take advantage of the changing market dynamics. It is this transition that stockholders are keen on in order to gauge the future potential of the company.
Shares spiked in May after the company reported earnings for the first quarter of 2014 showing an 8.5 percent increase in the digital growth market segment. A big improvement from the flat growth seen in 2013. These positive results were also attributed to the company's multiplatform strategy and continued investment in building relationships with local small businesses.
Fundamentals Improving
Dex is taking some measures to reduce costs and increase revenues. For the second quarter of 2014, the company is hoping to achieve $100 million in cost savings as a result of synergizing certain internal operations. Based on historical data, the company posts lower margins during the beginning of the year, improving later on. So in the next two quarters of 2014, we could be in for some surprises.
Debt Management Key
The company is currently sitting on $179 million of cash while debt obligations amount to $2.63 billion. Most of the debt is through notes issued. It is often said that bonds very much follow stocks and in the last few months, yields on the company's notes have fallen. Investors seem pleased by the company's decision to repurchase debt. For some time, creditors have been demanding higher interest for the company's debt as they seemed to doubt the company's ability to repay. That pattern seems to be being reversed. Moving forward, success would depend very much on the ability to generate cash.
Dex Media, Inc. seems to be making a remarkable recovery. Analysts have given this stock a price target of $24, a 100 percent increase from the current price. The prospect of a partnership with Google (NASDAQ: GOOG), or another partner such as Yelp Inc. (NYSE: YELP), to increase their value proposition to customers could further boost revenues from the digital segment. For investors looking for high risk stocks with great potential, Dex Media, Inc. would make a good pick.
Disclosure: The author has no positions in any stocks mentioned, and no plans to initiate any positions within the next 72 hours.