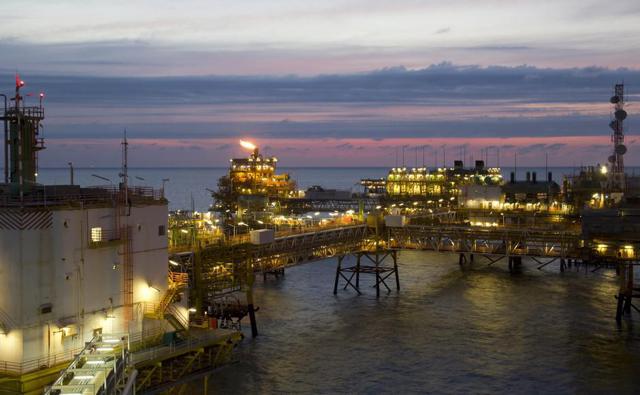 PZ Resources (NYSE: BPZ), a Houston, Texas-based oil and gas producer, has been on a continuous decline over the last two months, dropping from a high of about $3.40 per share to about $2.35. This represents a roughly 30 percent plunge, but still leaves the stock price well above its recent lows of about $2.00 per share reached in March 2014, and about $1.60 per share reached in December 2013.
Before the current dip, BPZ was experiencing an upward trending channel characterized by a series of advances and pullbacks, with the consecutive rebounds taking place on higher highs. However, the current plunge has already dropped below the previous rebound level of about $2.40, which means the upward trend may have been broken.
Investors may be wondering whether the stock will continue dropping making it possibly available at cheaper rates than what it is currently trading. In order to add more color to the current picture, an assessment of the company's recent performance and outlook is necessary, as well as the project pipeline.
BPZ reported Q2 2014 and first H1 2014 results on June 30, which improved across the board with both operating and net income providing optimism for more growth. The company's operating income for the quarter came in at $4.4 million, compared to an operating loss of $12.7 million posted the same period last year. BPZ cut its net loss to just $2.5 million, or 2 cents per share, compared to last year's net loss of $19.6 million or 17 cents per share.
The company's production from one of its leading revenue streams increased 51 percent to 2,618 bopd (barrels of oil per day) compared to 1,424 bopd reported in the same period last year. The company's half year results were equally impressive, with operating income rallying to $6.5 million compared to a loss of $19.6 million posted last year, while net loss per share fell to just 5 cents versus 28 cents reported for the first six months of 2013.
Therefore, BPZ Resources appears well set for impressive results this year, and analysts have also started revising their estimates. Zacks Equity Research has revised their rating of the company to a solid "Buy" based on current quarter estimates that have narrowed from a loss of 4 cents per share to a loss of 2 cents per share, while current year estimates have narrowed from a loss of 15 cents per share to break even. This indicates that investors are upbeat about BPZ, particularly after its recent results.
At the end of July, the company provided an update on operations, where it has launched two new wells, the new CX15-7D development well and the Albacora A-18D sidetrack well. The company also revealed that its net share of production volume from offshore Block-Z1 in Peru came at 2,618 bopd as of June 30, which is a step forward compared to the current Q2, 2014 net of 1,424 bopd. This means that the production per day is growing at an incremental rate, and with the new wells now online, the company's outlook is increasingly promising.
Conclusion
In summary, BPZ has declined substantially over the last two months despite registering some key milestones in both results and in the project pipeline. This marquee under-the-radar company has the potential to deliver reasonable capital gains, especially now that the stock has plunged substantially in the recent past.
The bottom line is that some investors will without a doubt stay on the sidelines waiting for further decline. However, the company's production volumes and a project pipeline that seems to be growing, coupled with the recent impressive results could cut the current decline short and trigger a rebound. Generally, it would be unwise to assume that BPZ could get cheaper than it already is.
Disclosure: The author has no positions in any stocks mentioned, and no plans to initiate any positions within the next 72 hours.