Hooker Furniture Corporation (NASDAQ: HOFT) is a Virginia-based manufacturer, marketer and distributor of residential casegoods, upholstery, custom made leather goods and fabric upholstered furniture. The company operates in two business segments: Casegoods and Upholstered. The casegoods division sells home furniture, bedroom and dining furniture. It sells youth furniture under the Opus Designs brand. Its residential upholstery is sold as Bradington Young, and Sam Moore furniture. The company's major customers include furniture stores, specialty retailers, department stores and Internet merchants.
(click to enlarge)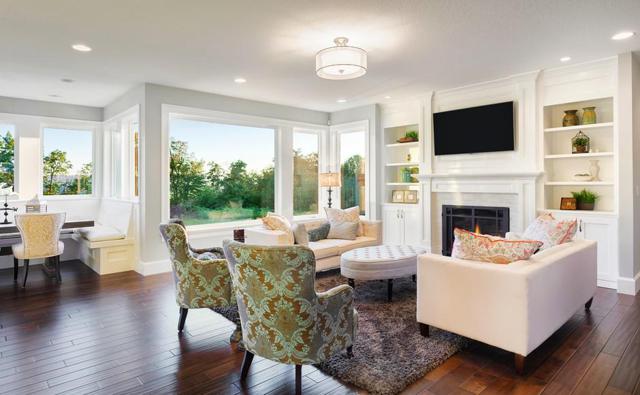 The Q1 2015 results released in June saw net sales of $61.4 million and net income of $2.8 million, or $0.26 per share, for its fiscal 2015 first quarter which began on February 3, 2014 and ended May 4, 2014.Net sales for the first quarter increased $5.1 million, or 9.1 percent, compared to $56.3 million for the same period a year ago, primarily due to increased casegoods unit volume against essentially flat consolidated average selling prices. Casegoods and upholstery segment net sales increased 10.1 percent and 7.3 percent, respectively, compared to the fiscal 2014 first quarter.
The balance sheet of the company was also strong, with no long-term debt on its books and a comfortable liquidity position with a current ratio of 8x. The company also posted a solid cash balance of $31.7 million as of June 2014, while cash from operations increased three-fold year-on-year to $10 million.Additionally, $13.3 million was available on its $15.0 million revolving credit facility, net of $1.7 million reserved for standby letters of credit. Consolidated inventories stood at $43.6 million, down $5.4 million from the fiscal 2014 year-end.
Hooker furniture performed well in Q1 2015 compared to the full year 2014 decline in net income of 8 percent. In a difficult and highly competitive market, the company has shown a growth in operating margins as well, due to its strategy of focusing on upscale customers with custom made offerings.
The company's sources materials from Mexico, Central America and the Pacific Rim to control costs, and this helped improve gross margins to 25.4 percent from 24.7 percent the previous year. EPS for the first quarter increased from 20 cents a share to 26 cents. However, this did not warrant an uptick in dividend as it remained flat at 10 cents a share.
The company maintained a positive outlook for 2015 with plans to widen its online presence by introducing retail furniture, casual dining furniture and home entertainment furniture for online sales. Hooker Furniture will also expand its homeware product line in H2 2015.
The stock is currently trading at 20x its trailing twelve months EPS of 80 cents a share. The EPS expected in 2015 is slightly more than 90 cents, if the same performance in Q1 2015 continues. The estimated price target for 2015 will be at least $18.
While still dependent on overall industry performance, Hooker Furniture's recovery appears to be far from complete, but is certainly progressing well. Indices will have to be watched to track cues for industry recovery.
Disclosure: The author has no positions in any stocks mentioned, and no plans to initiate any positions within the next 72 hours.