It seems that BlackBerry (NASDAQ:BBRY) is very intent on bringing new devices to market as fast as possible. This picture surfaced on Engadget early this morning:(click to enlarge)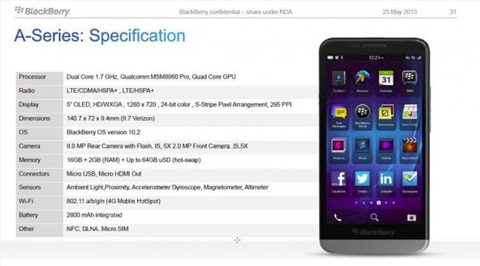 Click to enlargeAs we have stated before, any rollout from here on out should be accompanied by a sales update that shows transparency as a new policy, one that no other manufacturer provides and would distinguish BBRY from the rest. Meanwhile, we think CEO Heins is looking for new talent, especially in the marketing area. Leaks like this are OK as long they are part of an overall plan. Personally, we think the picture above is stale but the specs are not.
Disclosure: I am long BBRY.