From a top down approach the IYR looks bearish, and so many of the components which are large percentage holdings have either broken support or a major trendline. I am speaking specifically of SPG, AMT, PSA, HCP and especially VTR, which is a health care REIT. HCN is also a health care REIT which has broken major support, and the 200 day moving average is starting to slope down. It is also a large percentage holding of this ETF.
See chart of IYR below, which has already broken a trendline, and a chart of VRT (a 3% component) which broke the lower trendline (which formed a wedge) and then proceeded to break major support. SPG is a 7.8% component with the start of a down sloping 200 day moving average.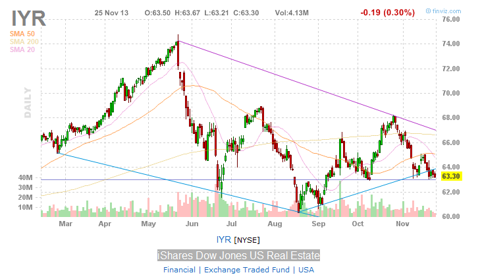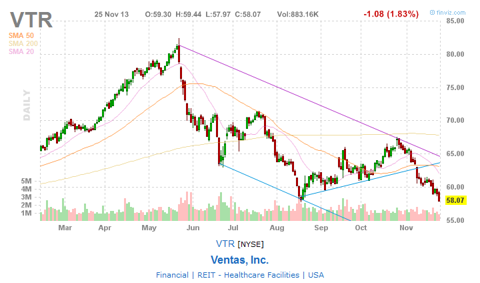 Disclosure: I am short IYR.
Additional disclosure: I am long the weekly 62.50 puts and December 62.00 puts (out of the money).