Click to enlarge
Don't kid yourself; everyone is trying to use market timing to position their portfolio. If market timing was not being used, you would not see the asset percentage in any asset class remain stable. Market Timing is the result of money moving where money is treated best. One reason these ETF's are so popular is that they contain allocations in asset classes used by Institutional Portfolio Managers, Investment Advisors, and individual clients. The Percent allocation can vary depending upon risk tolerance and time frame of the investor.
Even if you used this portfolio, you need to know if you want to be Long, Short, or out moving forward. China, represented by the FXI, is one of the most volatile assets over the past several years. I do not believe in "Buy and Hold" and feel that market timing and quantitative analysis can improve portfolio performance and returns.
How do you manage risk with a Buy and Hold approach to China, FXI? Do you want to take another roller coaster ride? The use of a systematic market timing system will help manage risk. You ride the trend as long as it continues and you have a defined rule to exit the trade.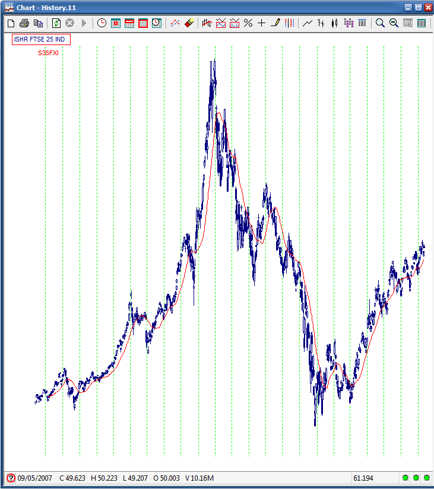 Click to enlarge
China, FXI is an excellent trending asset. You do not have to pick tops and bottoms. You do want to participate in the up moves and down moves.
Just by applying a moving average system, a channel breakout system, or other trend following method, you can provide yourself with an exit to the trade.
For more information on systematic trading strategies, mark@seleznovcapitaladvisors.com