April 9, 2010:
----------------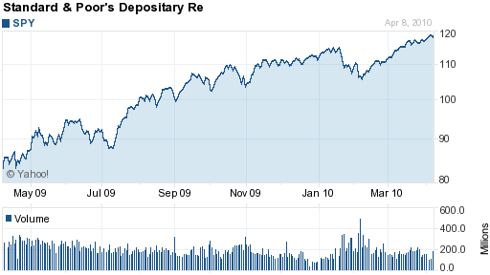 Some people seem to think that the market is behaving like an airplane doing a "normal take-off" and will do a
soft landing
when the time comes.
I personally think that the market is rising like a "hot air" balloon and will burst if there is a prick.  But I have been wrong about it for a couple of months now. 
What do you think?  Share your thoughts!
November 17, 2010:
-------------------------
Market sure enough put in a top within a few days of my April 9, 2010 post.  Here is the more updated chart:
Disclosure:
See:
www.401kTimer.com
/