In pharmaceutical news, Cyclacel Pharmaceuticals's (NASDAQ:CYCC) stock is surging up 31.65% today. The New Jersey-based firm is coming off of a rough second quarter that resulted in net profit margin losses of 2450% and operating margin losses of 2746%. Cyclacel Pharmaceutical's stock is up based on optimism on the part of investors from the study the firm released this morning. The Phase II study was conducted on oral sapacitabine and revealed that the success rate of patients with MDS doubled. Many see this as a good sign as the company gets closer to FDA approval of the drug.
Monro Muffler Brake Inc. (NASDAQ:MNRO) is a national chain comprised of 803 store locations that specialize in under car repairs. The firm is coming off of a modest second quarter in which it posted a net profit margin of 6.88% and an operating margin of 11.64%. Today the firm's stock is down 6.63% at $33.68. The company recently reported a leadership change when it announced that Robert G. Gross, the company's founder would be leaving his position as CEO and taking a position on the Board of Directors on a half-time basis. The company's current President John Van Heel took his place as the CEO.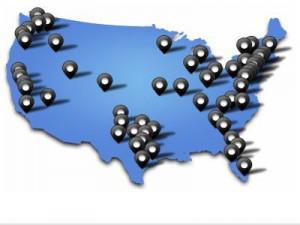 Clearwire Corporation(CLWR) is a provider of 4G Wireless network access to users for use on their mobile and computer devices. The firm, based out of Washington is coming off a very difficult second quarter in which the stock had a net profit margin of -136% and an operating margin of -98%. The firm's stock is currently up 13.58% at $2.65. The uptick is due to an announcement that Japanese company Softbank Corp. is acquiring Sprint. Because Sprint owns the Clearwire Corporation(CLWR), this announcement had many investors optimistic about the firm's future.
Alpha Natural Resources (ANR) is a supplier and exporter of specific coal that is used to make steel. The company based out of Abingdon, Virginia has over 145 coal mines and 35 plants for coal preparation. After finishing last quarter with a net profit margin of -120%, the company's stock is now up 7.36% at $8.48. This uptick is coming a mere hours after the stock was trading down after an announcement of a weak outlook.

Growth Equities (http://s.tt/1q8sT)
Disclosure: I have no positions in any stocks mentioned, and no plans to initiate any positions within the next 72 hours. I wrote this article myself, and it expresses my own opinions. I am not receiving compensation for it. I have no business relationship with any company whose stock is mentioned in this article.