Investors of Williams Controls Inc.(WMCO) had a lot to cheer as the company was acquired by a subsidiary of Curtiss-Wright Corp. for $119 on Thursday. Read more on the story here. The stock was up by more than 40% at $15.37 on the back of unprecedented volumes of 1.6 million shares. Williams Controls Inc. is a Portland-based manufacturer of throttles and other electronics used in off-road vehicles.
On the other hand, shareholders of Pain Therapeutics (NASDAQ:PTIE) were in despair as the stock fell more than $1.67 or 35% to trade at $3.00. Pain Therapeutics is partnering with Pfizer (NYSE:PFE) for developing the painkiller drug Remoxy. Pfizer said on Thursday it intends to carry out additional tests of Remoxy. Pfizer appears less confident in Remoxy than in the past, and there is now a greater risk that Pfizer and Pain Therapeutics will not seek FDA approval of Remoxy. Read more on the story here.
ABIOMED Inc (NASDAQ:ABMD) is a company which provides medical devices in circulatory support and continuum of care in heart recovery to acute heart failure patients. The company's products are designed to enhance blood flow and/or perform the pumping function of the heart. On Thursday, the company announced that the Department of Justice (DOJ) was investigating the company's marketing and labeling of the Impella 2.5 circulatory support device. No details were disclosed about the investigation. Click here to read more on this. Shares of the company fell heavily by $6.43 or 33% to $13.42.
Zumiex Inc (NASDAQ:ZUMZ) suffered on account of bad results as after reporting recent sales that were lower than expectations, the company lowered its third-quarter guidance as well. Shares fell by more than 16 percent to touch $21.21 in early Thursday trading. The Everett-based youth apparel retailer expects third-quarter net income of between 38 and 39 cents per share, lower than its previously issued guidance of between 42 and 45 cents. Read more on it here.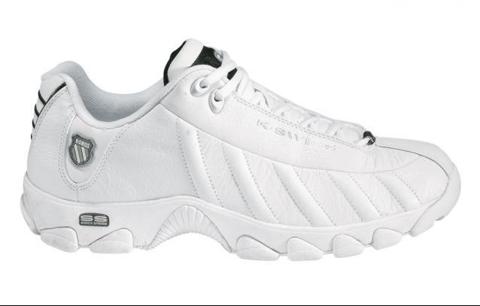 K-Swiss (NASDAQ:KSWS) rose sharply in trade after reporting a loss of $0.05 which was lower than the Capital IQ Consensus Estimate of $0.13 per share. The company also issued an upside guidance for FY12 by raising FY12 revenue to approximately $221-223 mln from $215-220 mln vs. $216.53 mln Capital IQ Consensus Estimate. The market received the news quite positively as the stock traded up more than 35% to touch $3.07 on a volume of more than one million shares. K-Swiss Inc. manufactures and markets footwear, apparel and accessories for athletic, sports, and fitness activities, as well as casual wear under the K-Swiss brand. The company also offers footwear for adventurers for various terrains under the Palladium brand.
Another company to benefit from better than expected third quarter results was Gentiva Health Services Inc (NASDAQ:GTIV). Company shares rose $2.20, or 23.5 percent, to $11.57 in trading Thursday. The net loss fell to $500,000, or 2 cents per share, compared with a net loss of $479.7 million, or $15.82 per share, for the third quarter of 2011. Follow the results update here. Gentiva Health Services, Inc. provides home health services and hospice services in the United States. It offers skilled nursing and therapy services and paraprofessional nursing services to adult and elder patients through licensed and Medicare-certified agencies.

Growth Equities (http://s.tt/1rzlx)
Disclosure: I have no positions in any stocks mentioned, and no plans to initiate any positions within the next 72 hours.