Immersion Corporation (NASDAQ:IMMR) had much to celebrate as the company a settlement with Google's Motorola unit over the use of haptic technology in phones. The stock was up 34% at $6.30 as the market learnt of a largely positive settlement of the lawsuit against Google. Immersion provides haptic technologies that allow people to use their sense of touch when operating various digital devices. It licenses its technologies to the original equipment manufacturers or their suppliers to include technologies in products comprising mobile phones, video console gaming, consumer electronics, medical simulation and surgical robotic systems, and automotive controls sold under their own brand names. The company offers its technologies under the TouchSense brand. The company also indicated that it will get compensation for past shipments of Motorola devices with touch feedback, and that Google will to have to license going forward for its Basic Haptics technology. Read more on it here.
But the monster success story of the day was Acadia Pharmaceuticals Inc (NASDAQ:ACAD). The company's experimental antipsychotic drug showed significant improvement in patients with Parkinson's disease psychosis in a late-stage trial. The stock skyrocketed to $5.55, up $3.25 or 141% (yes, you are reading correct!), on volumes of more than 42 million shares! Infact, during 2012 the stock has already doubled in anticipation of the success of the trial. Today, the company further multiplied its market value 1.5 times in a day's trade!
Acadia Pharmaceuticals focuses on small molecule drugs that address unmet medical needs in neurological and related central nervous system disorders. It has a pipeline of product candidates led by pimavanserin, which is in Phase III development as a potential treatment for Parkinson's disease psychosis.
OCZ Technology Group, Inc. (NASDAQ:OCZ) got some relief after last week's mauling. The stock was up more than 16% at $1.33 as the market responded positively to the launch of its new storage device, SATA III-based Vector SSD Series. The device features the company's next-generation Indilinx Barefoot 3 controller and was developed completely in-house. Read more on the announcement here.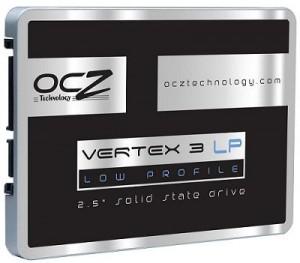 OCZ Technology Group, Inc. engages in the design, manufacture, and distribution of solid state drives (SSDs) and computer components primarily in the United States and worldwide. It specializes in high-speed memory in the enterprise and consumer SSD markets, a technology that competes with traditional rotating magnetic hard disk drives.
On the downside, shares of Neptune Technologies & Bioresources Inc (NASDAQ:NEPT) were down nearly 29% Tuesday morning. The stock was trading at $2.35 on volumes of more than 3 million shares. This was the first day of trade for the company since trading in the stock was halted on 8th Nov. The company had had the misfortune of a fire at their Sherbrooke plant, an incident that resulted in loss of lives and destroyed the stored products and plant. NEPT is a biotechnology company, which focuses on the research, development and commercialization of products derived from marine biomasses for the nutraceutical, pharmaceutical, cosmetic and pet food markets.
Also down in trade was Bazaarvoice (NASDAQ:BV). The stock lost around 10% to trade at $9.45 despite beating analyst estimates on 3rd quarter earnings. The company reported a higher than expected EPS (by $0.03) though the revenues were in-line.
Bazaarvoice, Inc. provides various social commerce solutions in the United States and internationally. The company offers its solutions through Bazaarvoice conversations platform, a software-as-a-service platform that enable clients to capture, display, and analyze online word of mouth, including consumer-generated ratings and reviews, questions and answers, stories, recommendations, photographs, videos, and other content about clients brands, products, or services.

Growth Equities (http://s.tt/1v2kB)
Disclosure: I have no positions in any stocks mentioned, and no plans to initiate any positions within the next 72 hours.