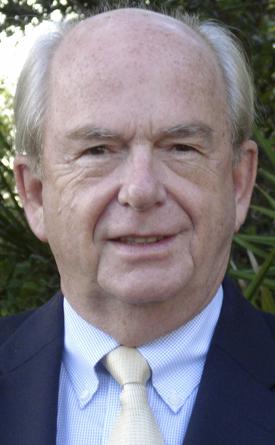 Paladin Energy (OTCPK:PALAF) had no sooner consigned its Kayelekera mine in Malawi to care and maintenance when Cameco Corp. (NYSE:CCJ) scrapped its 2018 production target of 36 million pounds U3O8. Both companies attributed their gloomy February 7 announcements to uranium's pathetic price. Discouraged producers, however, contrast sharply with optimistic explorers. With that in mind nuclear energy expert Thomas Drolet granted ResourceClips.com a wide-ranging interview covering several aspects of the uranium space. Part one focuses on Japan.
With a "big electrical utility background," the chemical engineer's CV shows an impressive 42-year list of qualifications, positions and achievements. "About half my career has been spent in nuclear energy," he says. "I also have a background in natural gas, combined cycle gas turbines, coal-fired generation, hydro-electric and geothermal….. I've covered the whole area of energy."
Among other career highlights, he served as president/CEO of Ontario Hydro International, where he gained considerable insight into nuclear's global picture. His work has taken him around the world, including Chernobyl, Three Mile Island and Fukushima. A sought-after consultant and public speaker, he also serves on the advisory board of Lakeland Resources (OTCQX:LRESF).
Not surprisingly, Drolet attributes uranium's current price woes "almost entirely" to the Fukushima Daiichi disaster. "Some 20% of the world's major large reactors are lost to production," he points out. All 55 Japanese reactors have been shut down, six permanently. "That caused a huge inventory of unused fuel and contractually committed fuel for long-term supply with nowhere to go. They can repackage that, and some has been repackaged and used elsewhere. But excess inventory caused by Japan is the number one reason for low uranium prices."
Related to that is "the absolute pause that happened in the world after March 2011. There was a gigantic pause button pushed in China, in India, and to some limited degree in Russia. That meant a lot of the long-term supply contracts were leading to excess inventories in other countries."
Drolet's first-hand experience emphasized to him the "truly catastrophic" nature of Fukushima Daiichi. "The design and configuration was woefully wanting," he says. The seawall couldn't block the wall of water, even though a tsunami of that height had already been predicted as a potential hazard. The emergency power system, located below the seawall, crapped out. Backup power failed too. Battery power sustained some systems, but only for a few hours. Meltdowns and explosions caused enormous destruction.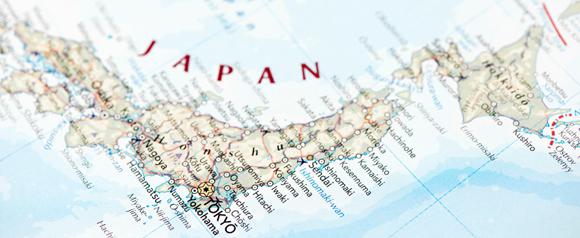 Drolet maintains "that particular location" was the wrong place for that particular model, a Mark I BWR (boiling water reactor) of 1960s vintage. Japan has about a dozen similar models "but none of them are in risky locations like Fukushima." The United States has several more "but they're well inland and have undergone major NRC regulatory-demanded design changes," he adds.
The Mark I was a Generation II reactor. The 1990s and early 2000s saw strong improvements with Generation III models in China and elsewhere, Drolet explains. Now Generation III-plus features passive safety shutdown systems that don't require electricity or even operators to continue cooling if an accident causes a shutdown.
Still, past mistakes have left Japan with a cleanup task nothing short of astonishing. "It will take 12 to 15 years to totally bring Fukushima Daiichi back to a brownfield condition. Of the government and TEPCO cost estimates, the biggest I've seen in print is about $60 billion. My opinion? Double that."
Yet he's convinced the country will return to nuclear energy, although not as quickly as some predict. "My experience in Japan suggests there's a gigantic tug of war happening," Drolet says. "At one end is the Abe government and its ministries, which are determined to try to bring the reactors back. Why? Because of the sheer cost of replacement fuels, of having to build LNG plants, coal-fired power plants and to some limited degree renewable power plants. All of that means they want to bring back viable power sites."
On the other side is "a newly revised regulatory authority that's far more independent and far better staffed than before. They're being very cautious and in my opinion rightly so. Joined with them are the public."
Back in the 1960s, with the devastation of WWII in especially stark memory, "the Japanese public had to be talked into nuclear power because of a lack of home-grown energy fuels. They import 90% or 95% of the fossil fuels that they burn. They had to be convinced. Fukushima Daiichi has exacerbated that sort of concern. From my experience the vast majority of Japanese are still against it, despite the recent Tokyo election."
A February 9 election for governor of Tokyo brought victory for nuclear advocate Yoichi Masuzoe. That might suggest some ambiguity in a city that Drolet characterizes as preoccupied with radiation. "I was invited for Friday night dinner at the home of a Japanese nuclear worker. His wife greeted us at the door with a Geiger counter," he says. "You see shoppers in food stores running Geiger counters along the produce and other products. But it's not that prevalent outside Tokyo. Other centres are much farther away from the disaster."
Although he's convinced Japan will return to nuclear energy, "I don't believe predictions that most of the 49 reactors will come back," he contends. "My prediction is that about half of that, about 25, will eventually come back, gradually and carefully over the next five years. The basic rationale for that is some of the reactors, the Mark I BWR, may never get re-permitted in Japan. Secondly, some local governments just don't want them."
"On the other hand, the country is in trouble anyway. If you consider factors like Japan's demographics, the highest debt-to-GDP ratio in the industrialized world, there are a number of reasons why government and industry want to have some of those reactors back. Replacement power costs are horrendous. They have to replace a total of 25,000 megawatts. They have to do something."
Would 25 re-starts over five years be enough to stimulate uranium prices? "The very fact that the first reactors start to come back online will create a media-driven message that nuclear power is safe again," he responds. "That will, in my opinion, cause the price to move up gradually."
But looking beyond Japan, he sees more important price significance "in China, in Russia, in the Middle East, in places where all these 60 new reactors will be coming online for the first time in the later part of this decade. Uranium consumers buy approximately three and a half years before they use the fuel. So if you look at all those 60 reactors coming online by the year 2020, there will be a massive amount of long-term U3O8 buying. So I see in the latter half of 2015, early 2016 a lot of long-term contracting between suppliers and users. That will cause the long-term price to start to move up substantially, up from this bottom of $50 long-term somewhere to the mid-60s or perhaps the early 70s."
Optimistic as he is, Drolet's careful not to overstate the case. "That will be a gradual move as all of those contracts are closed," he emphasizes.
Disclosure: I have no positions in any stocks mentioned, and no plans to initiate any positions within the next 72 hours.
Business relationship disclosure: Lakeland Resources Inc is a client of OnPage Media Corp, the publisher of ResourceClips.com.