Today the US Consumer Price Index (NYSEARCA:CPI) level was announced. The consensus figures were 0.1 (MoM) and 2.4 (YoY) and they were missed a bit. The actual CPI reported is -0.1 (MoM) and 2.2 (YoY). Excluding the food and energy, the CPI stands at 0.0 (MoM) and 0.9 (YoY). This figures show that still the American economy is not generating much of a inflationary pressure and the highest part of the inflation came from the energy prices. This would have at least two implications - the FED is free to leave the interest rate at its lowest level and another stimulus of money could not happen to be so pro-inflationary.

Earlier in the day the Construction Output in the European Monetary Union (EMU) was declared to be 7.6% while for the previous period it was -7.2%.
But let's see the graphs.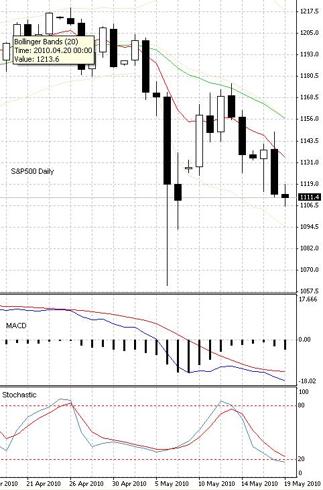 Click to enlarge
The daily graph of S&P 500 shows that the market is getting close to an oversold area. What is more interesting is to see if it will be a bullish divergence formed on the graph. Still the general direction is down and a test of the 1093 area is possible.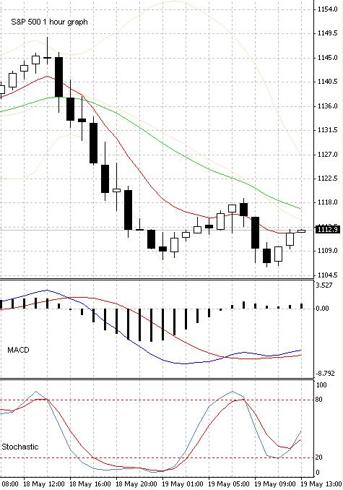 Click to enlarge
What is more interesting is the bullish divergence that is already formed on the 1 hour graph of S&P 500 which could signal an upward movement for today at least to 1120/25 area. If that gets broken, the market could go higher to around 1140.
Disclosure:
No positions