CLMT - The chart on this stock is pretty inconclusive to me, but there are strong factors underneath that support its role as a strong stock going forward. See the newsletter for a more complete description of this potential.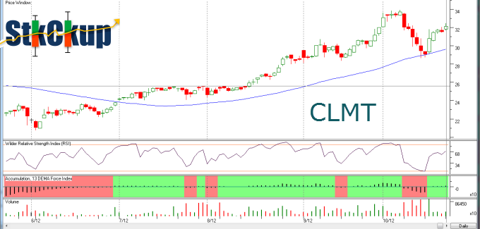 PMT - Gotta tell you that this pattern is a total winner in my book. Orderly pullback has followed a blast to new highs. I just love buying dips like this.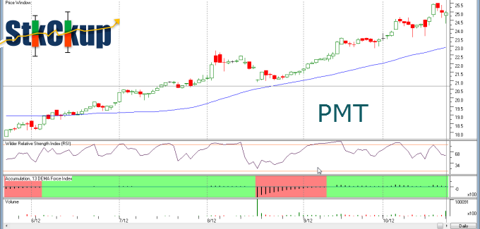 TEX - This one has settled into a continually tightening trading range. Typically, they move nicely in the direction of whichever way they breakout of the range, so prudent traders wait to see what the verdict will be.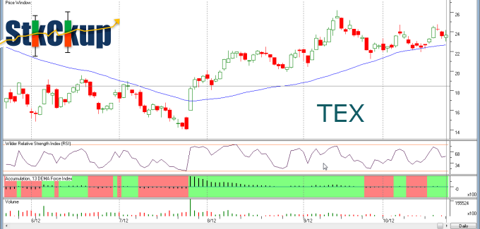 Disclosure: I have no positions in any stocks mentioned, and no plans to initiate any positions within the next 72 hours.