Amazon.com (NASDAQ:AMZN) reported their quarterly earnings this afternoon and shares rose in after-hours trading. Amazon earned 23 cents for the quarter, but reported sales of $19.7 billion, which beat expectations of $19.4 billion. Despite the lack of a huge profit, the sales gains versus the prior year drove the stock price higher after-hours, rising more than 1%.
Amazon trades with a price to sales ratio of 2.0.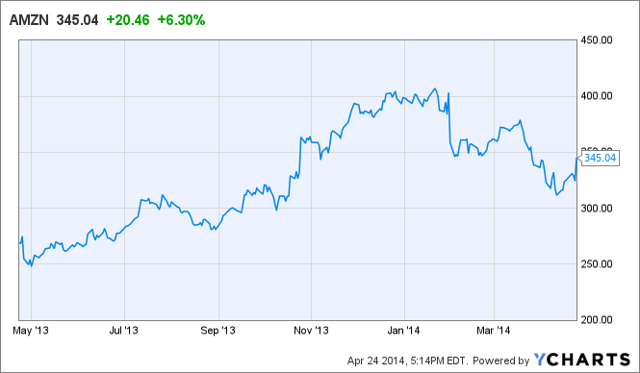 Disclosure: I have no positions in any stocks mentioned, and no plans to initiate any positions within the next 72 hours.