Deckers Outdoor Corp. (NASDAQ:DECK) rose about 7% in after-hours with a narrower loss for the current quarter and stronger revenue. Earnings included a 8 cent loss per share on net sales of $294.7 million. The loss was primarily driven by increases in SG&A expense. Gross margin improved versus the prior period.
The $2.7 billion company trades on a forward P/E of about 17.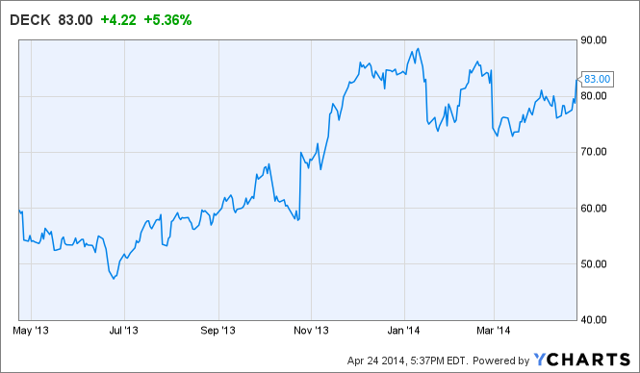 Disclosure: I have no positions in any stocks mentioned, and no plans to initiate any positions within the next 72 hours.