Shares of Baidu (NASDAQ:BIDU) rose over $7.91 to $167.65, or 4.95%, late in after-hours trading. The company reported adjusted earnings of $1.24 per share for the quarter. Revenue of $1.53 Billion represented growth of 59% from the prior period. Both revenue and profits were much higher than analyst expectations.
The $56 billion market capitalization company primarily operates their business in China and has more than 31,000 employees.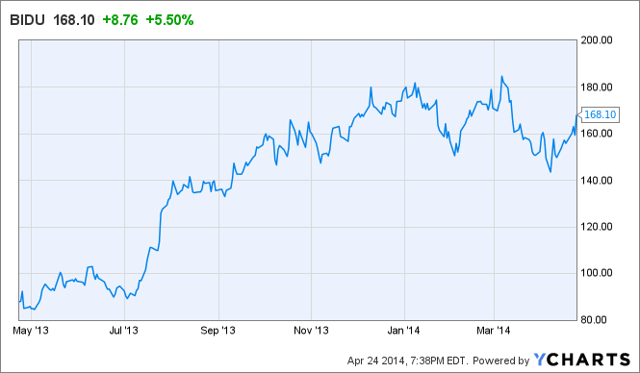 Disclosure: I have no positions in any stocks mentioned, and no plans to initiate any positions within the next 72 hours.