Ameriprise (NYSE:AMP) released earnings this afternoon, reporting diluted EPS of $2.01 versus expectations of about $1.88. Shares were mixed in earlier trading, dropping to as low as $101.67. After-hours, the price rose to about $105.20.
The company currently trades with a forward P/E ratio of about 11.37. They also announced a dividend increase to 58 cents quarterly and share buybacks.
(click to enlarge)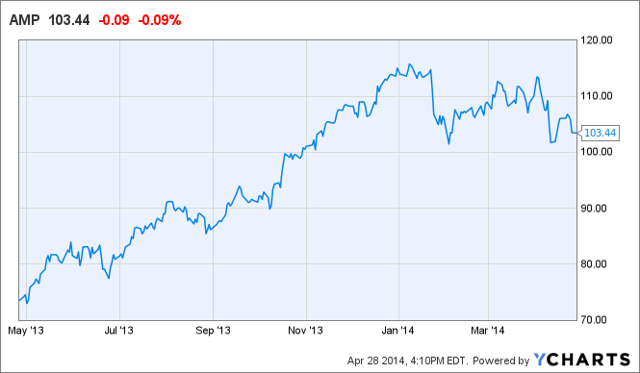 Click to enlarge
Disclosure: I have no positions in any stocks mentioned, and no plans to initiate any positions within the next 72 hours.