In this past weekend's Barron's report, the cover story was all about the annual 'Big Money Poll' that Barron's conducts in conjunction with the assistance of Beta Research of Syosset, New York every March. The poll had responses from 185 insitutional investors accross the country representing "both smaller firms and some of the largest asset managers in the country". They were each asked to pick their single favorite stock for the next 6-12 months ahead. The results are below: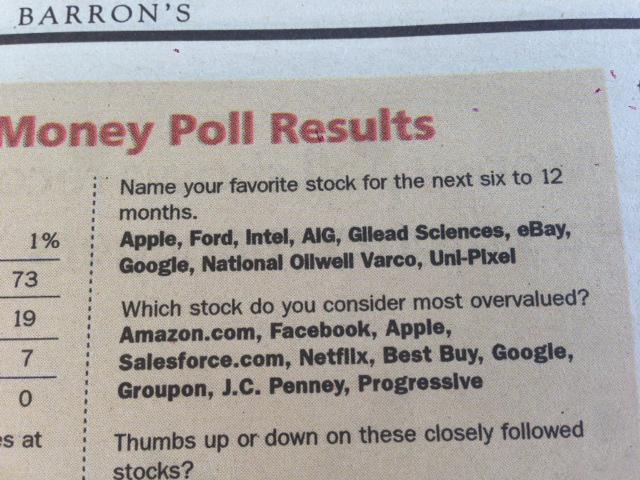 What makes this most interesting is that not only is Uni-Pixel included, but it is also the only micro/small/medium-cap stock in the list. At $339 million market cap, it is 1/80th the size of the next smallest company (National Oilwell Varco).
Things will continue to look up for Uni-Pixel (NASDAQ:UNXL) as more and more coverage is obtained.
Disclosure: I am long UNXL.