I have mainly blogged about 2 bubbles in the current market (though I do know of more). These are the fuel cell stocks: Plug Power (NASDAQ:PLUG), FuelCell (NASDAQ:FCEL), and Ballard Power (NASDAQ:BLDP), as well as Tesla specifically (NASDAQ:TSLA).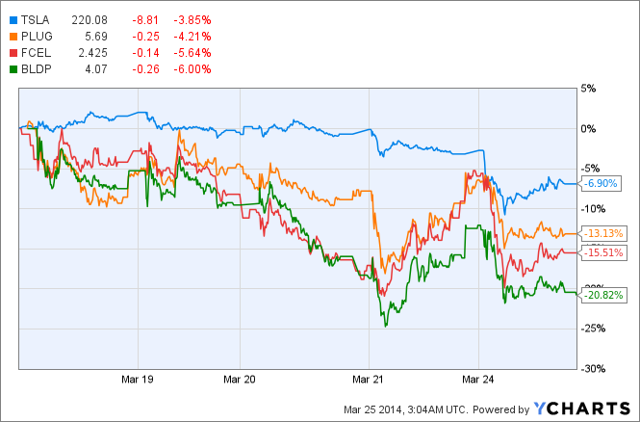 I am glad to see the market at work in these cases. All of the aforementioned stocks were overvalued, and they have all come down drastically over the past week. This reaffirms my strong conviction in looking at fundamentals and not hot trends.
My recommendation for these stocks is to just not be involved, long or short. There is a lot more downside risk, but on the other hand, they are unpredictable and can rise as well. If you must play them, I would say play the options and minimize your risk.
Disclosure: I have no positions in any stocks mentioned, and no plans to initiate any positions within the next 72 hours.