The market was up a good amount until approximately 1:30 in today's trading session, but then dropped and ended the day down significantly. As you can see, the S&P was down about 0.6% by the end of the day.
(click to enlarge)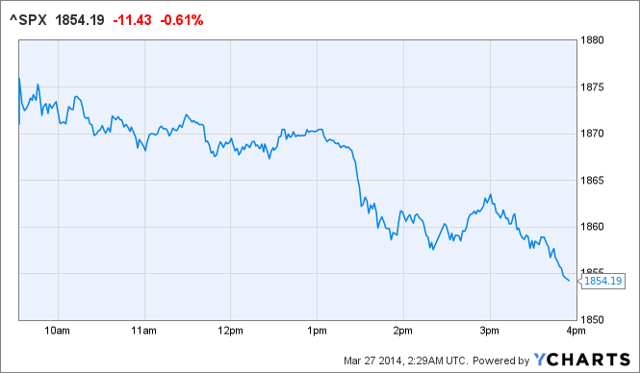 Click to enlarge
This is largely due to President Obama's comments about a worsening Ukraine situation.
I think that the President has more to address than the stock market, but he should still generally take caution. This was a minor fluctuation in the long term and is not representative of much.