General Motors (NYSE:GM) has experienced many setbacks in the past few months, continuously adding recalls upon recalls. This has caused the stock to plummet.
(click to enlarge)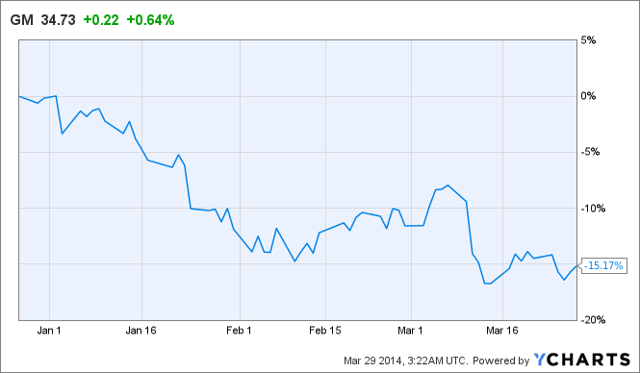 Click to enlarge
Personally, I am not a fan of the stock, though it is decent. For playing the auto sector, my money would be in Ford (NYSE:F). Ford is a very cheap stock right now and a great company, one that has truly withstood the test of time (it's over 100 years old), has revolutionized the industry (Model T), was started by a business legend (Henry Ford), and survived the toughest circumstances (unlike GM and Chrysler, it did not go into bankruptcy in the financial crisis). I know those facts are not relevant now, but I do think it is an undervalued stock.
Disclosure: I am long F.