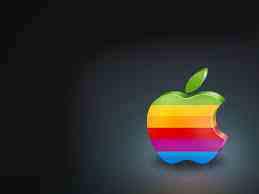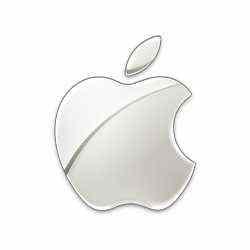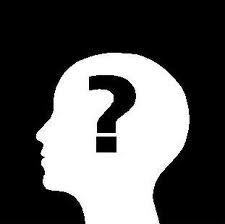 It's Official!!! Apple (NASDAQ:AAPL) is officially a value stock. The company just recorded a historic debt offering to seal the deal. The stock has undergone a massive rotation in shareholders over the past few years. Apple was once viewed as the growth stock that kept on giving, innovation that is. In recent years, investors have questioned if Apple would be able to keep churning out the next big thing.
One key question that has left many bewildered is whether or not Apple should be viewed as a software or hardware company. Let's go back in time for a moment. Apple came public in December of 1980, at which time its stock demand was the greatest since the IPO of Ford Motor Company. During this time no one would argue with the fact that Apple was indeed a hardware company. The company continued to expand on its Apple model and later introduced Macintosh. It was not much later after this time that the company was about to undergo its first revolution. One in the absence founder Steve Jobs.
Jobs was relieved of managerial responsibilities and instead made chairman of the firm. He later resigned and used the proceeds of his stock sale to found NeXt Inc. During this time Apple began to struggle. The company's supply chain management was sub-par at best. The firm failed miserably at marketing. The firm couldn't seem to get the right products to the public. Inventory management was horrible. More products were being held in inventory than consumers demanded and less products were being held that consumers wanted. From the period of 1985-1997, in the absence of Jobs, Apple continued to live off sales of the Apple II, acquired five firms, and launched multiple products, of which the Mac Powerbook (predecessor of the laptop) was one of the most innovative. The firm declared its first dividend within this period, as well as a 2:1 stock split. However, Apple stock price waned. In fact from the time Jobs left in 1985 until his return in 1998, the stock declined by -42%. Before his departure, over 1980-1985, the stock had increased by 5%. Apple had some bright spots, though not reflective in the stock price over the period. In 1993, the company launched the Newton, a predecessor of the Palm Pilot, and other PDA devices. In 1994 the company launched the PowerMac line using IBM's processor. The company later licensed the Mac OS to third party manufacturers which increased market share. However it still struggled to compete with the likes of Microsoft (NASDAQ:MSFT).
Jobs returned as interim CEO at the end of 1997. Over this time period the firm entered its next revolution. One that transformed the company and drastically increased shareholder value. Apple, after purchasing Jobs' NeXT Inc., was equipped with the foundation of the new Mac OSX. Supply chain management improved, switching to more of a Just-In-Time management process. The Apple Store was launched. A deal was created with Microsoft to run Office on Apple devices. Over the period of 1998-2001 the firm developed iMac, iBook, Power Mac, AirPort, iBook Laptop, and Apple retail stores. This was the beginning of the shift from being a hardware company. It was at this juncture that Apple became much more. The firm now had created the expectation of consistent innovation. Later in 2001, the firm introduced the iPod. The iPod Touch, Classic, Shuffle, and Nano soon followed. This led to the creation of the iPhone, which in turn may have inspired the iPad. Over the period of the second revolution (1998-2011), Apple's stock soared, drastically increasing shareholder value. In January 2, 1998, Apple's stock closed at 16.25. The day that Jobs resigned, October 24, 2011, the stock closed at 405.77. You can do the math.
The third revolution, a shift from growth to value, began September 19, 2012. On this day, Apple stock closed at 702.10. At current market prices, that's a drawdown of 57% as of May 1st. Apple is still a good company. It has created a great ecosystem for itself, but it is not the Apple of the past. Innovation can only be sustained if you do so exponentially. Linear innovation won't cut it. Samsung is Apple's biggest competitor right now and Apple is loosing the growth battle. Over this same period Samsung is up 14%.
On the Q2 earnings call Tim Cook stated "Our fiscal 2012 results were incredibly strong and that's making comparisons very difficult this year. Last year our business benefited from both high growth and demand for our products and a corresponding growth in channel inventories along with a richer mix of higher gross margin products, a more favorable foreign currency environment and historical low cost."
Cook also reiterated that Apple expects to launch new products. However, over the past quarter, margins decreased, growth slowed, revenue grew some what, yet average weekly growth slowed by 19%. The company increased its buyback program to 100billion by the end of 2015, raised its dividend 15%, and issued debt. Within the quarter, iPhone and iPad sales did increase, 85m and 42m respectively. The company expects gross margins to continue to lag. Further indicating its current state.
Apple has a great ecosystem. This is one thing that the company has going for itself. Apple leads in customer satisfaction and loyalty and has been recognized by J.D. Power nine consecutive times. Whether or not the company is a hardware or software company is not how the company should be viewed. While I consider Apple to be more of a hardware company, my viewpoint is that a great rotation has occurred from investors seeking growth to those seeking value. At current levels the stock is trading at a little over 10 times earnings, has a dividend yield of 2.78%, is 37% off its 52-wk high, has a net profit margin that is still above the industry average, and is trading under both its 100-day and 200-day moving average. Looks like a value play to me.
Disclosure: I have no positions in any stocks mentioned, but may initiate a long position in AAPL over the next 72 hours. I wrote this article myself, and it expresses my own opinions. I am not receiving compensation for it (other than from Seeking Alpha). I have no business relationship with any company whose stock is mentioned in this article.