) As reported by Bernama, Samsung Electronics Co. Ltd launched its art gallery - the Gallery Note, at Masjid Jamek LRT station. The Gallery Note is the company's first "art gallery" to display its digital art pieces created on its first hybrid smartphone, Samsung GALAXY Note."The Gallery Note is a celebration of visual expression and our effort to add to the unique scenery of Kuala Lumpur," said Kwon Jae Hoon, Managing Director of Samsung Malaysia Electronics Sdn Bhd, at the launch here today. He said more than 140 panels that make up 29 art pieces are on display on the station's exterior and interior facades, meandering its corridors and escalators. "The Gallery Note will be on display for 12 months and it allows the city's 1.4 million commuters and tourists using the Ampang and Kelana Jaya lines monthly to view these pieces of art," he added.Samsung, the global leader in semiconductor, telecommunication, digital media and digital convergence technologies, has also set up Gallery Note at the Kuala Lumpur City Centre Convex Tunnel, which connects Suria KLCC shopping mall to the Convention Centre, Aquaria and the new pedestrian tunnel.Edgar Perez, leading expert in the field of high-frequency trading, will also launch The Speed Traders Workshop 2012 Kuala Lumpur: How High Frequency Traders Leverage Profitable Strategies to Find Alpha in Equities, Options, Futures and FX, April 12.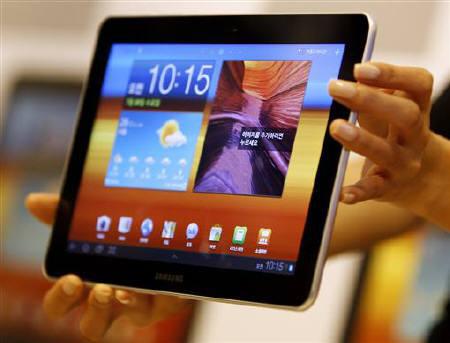 High-frequency traders have been called many things, from masters of the universe and market pioneers to exploiters, computer geeks, and even predators. Everyone in the business of investing has an opinion of speed traders, but how many really understand how they operate? The shadow people of the investing world, today's high-frequency traders have decidedly kept a low profile, until now. The Speed Traders Workshop 2012 Kuala Lumpur opens the door to the secretive world of high-frequency trading, the most controversial form of investing today; in the name of protecting the algorithms they have spent so much time perfecting, speed traders disclose as little as possible about how they operate.
The Speed Traders Workshop 2012 Kuala Lumpur
will reveal how high-frequency trading players are succeeding in the global markets and driving the development of algorithmic trading at breakneck speeds from the U.S. and Europe to India, Singapore and Brazil.
The Speed Traders Workshop 2012 Kuala Lumpur
kicks off a series of presentations in the world's most important financial centers:
Warsaw
, Poland, May 11;
Kiev
, Ukraine, May 18;
Singapore
, May 26;
Beijing
, China, May 30;
Shanghai
, China, June 6;
Jakarta
, Indonesia, June 13;
Mexico City
, Mexico, July 27;
Hong Kong
, August 4, and
Moscow
, Russia, August 10.
Mr. Perez is one of the great business networkers and motivators on the business circuit; he is available worldwide for the following speaking engagements: Present and Future of High-Frequency Trading, The Real Story behind the "Flash Crash", Networking for Financial Executives, and Business Networking for Success.