Weekly EIA data on ethanol production and inventory levels suggest a continuation of a balanced supply and demand environment. Although stocks did increase 0.8% versus the prior week and are up 5.7% versus a month ago, they remain a healthy 15.1% below year-ago levels. Meanwhile, cash margins for ethanol have stabilized in the $2/gallon range, supported by strong ethanol prices relative to mostly flat corn costs.
Long-term thesis on GPRE can be found here.
(click to enlarge)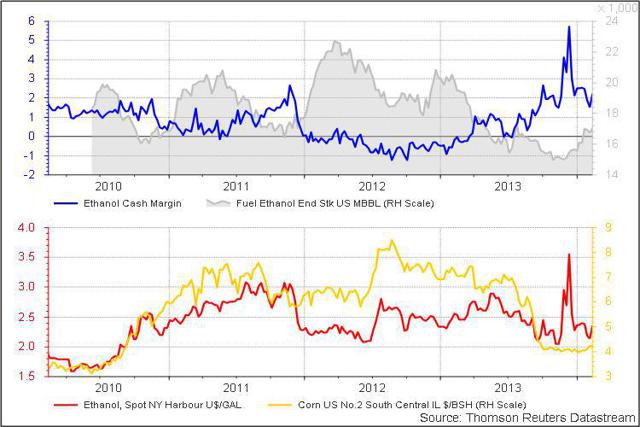 Click to enlarge
Disclosure: I have no positions in any stocks mentioned, and no plans to initiate any positions within the next 72 hours.