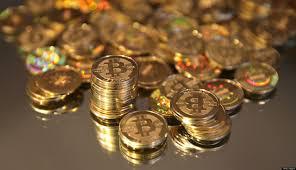 Bitcoin which is a digital currency and is widely used by online retailers and all the rave in 2013. Many companies were scrambling to accept bitcoins so they would not miss the boat. The bitcoin craze has even reached the mainstream media. Over the past year both CNN and FOX News have had many stories on bit coin.
Being a currency like other currencies a valuation has to be assessed on bitcoins thus the need for an exchange and part of the forex trading world. Several exchanges appeared over the past couple of years and bitcoins were being traded several Forex brokers that did not want to miss out on the bitcoin craze started offering bitcoins to be traded on their forex trading systems like MetaTrader 4. Since banks were not offering bitcoins the streaming prices needed to come from these online exchanges like Mt. Gox.
The past week has seen the bitcoin world for flat on its face. The largest exchange and its website has shut down and has not returned deposits to its customers. As a result the price a bit coins has dropped dramatically. The Forex brokers that were once with this large the largest bit coin exchange has since had to get their data feeds from secondary exchanges. With public confidence in bit coins completely lost the next question is whether bit coins will survive this event?
As we saw in 2008 markets need public confidence and trust. It will take a lot for them to regain the public trust in bit coins. But in time with the right players involved and with some oversight bit coins could come back.
Learn more please visit www.clmforex.com
Disclaimer: Trading of foreign exchange contracts, contracts for difference, derivatives and other investment products which are leveraged, can carry a high level of risk. These products may not be suitable for all investors. It is possible to lose more than your initial investment. All funds committed should be risk capital. Past performance is not necessarily indicative of future results. A Product Disclosure Statement (NYSE:PDS) is available from the company website. Please read and consider the PDS before making any decision to trade Core Liquidity Markets' products. The risks must be understood prior to trading. Core Liquidity Markets refers to Core Liquidity Markets Pty Ltd. Core Liquidity Markets is an Australian company which is registered with ASIC, ACN 164 994 049. Core Liquidity Markets is an authorized representative of Direct FX Trading Pty Ltd (AFSL) Number 305539, which is the authorizing Licensee and Principal.