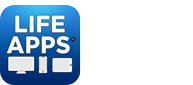 LifeApps Digital Media, (OTCPK:LFAP) formerly went by Prime Time Travel until September. LFAP publishes sports related topics and also health and fitness topics, digitally. LFAP is distributed on smartphones, through the internet, and tablets. The company will also distribute to smart tv as well in the future. LifeApps can be found on Apple devices in the app store and also on Android tablets and Kindle Fire. LFAP also has a digital magazine "YouWorkout." "YouWorkout" did an exclusive article on David Beckham recently. The content of the magazine will feature a variety of sources from professional athletes, nutritionists and sports physicians just to name a few.
On November 21st, LFAP announced the launch of "Core Grip" and a Golf Workout Fitness Training System. This will happen at the 60th Annual PGA Merchandise Show, January 24-26 2013. This will be in Orlando, Florida. I think with the digital media, this company is going to take off.
LFAP is currently trading for 0.235. The previous close was for 0.21, so up $.02 so far today. Over the past 52 weeks the low has been for $.02 and the high has gotten up to $.48. So right now, the stock is about half way to its peak. The market cap sits at $28.20M.
For the most up to date information on LFAP and many other company's subscribe for free to the best penny stock newsletter, bestdamnpennys4bucks.com
LFAP
Andrew Listerman
Jon Albaugh
Robert Gayman
Arnold Tinter