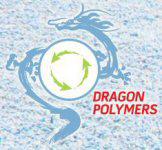 Dragon Polymers (DRAG), formerly went by Blue Gold Beverages Inc, until April 2012. DRAG mines plastic waste from landfills, therefore helping the environment. The amount of trash is expected to double over the next two decades. The two polymers that they are on the lookout for are Nylon 6,6 and Polyethylene terephthalate. These were used by large chemical companies. One of the polymers is used in the production of products in the automotive industry, consumer goods and the food and beverages industry.
The nylon can be used in carpeting, clothing, or bearings and gears. The Polyethylene terephthalate can be used in synthetic fibers, beverage or food containers and engineering resins.
DRAG is trading for $.0144 on the otcbb. Over the past 52 weeks, it has seen a low trade of $0.0038 and a high of 0.06. The previous close was for $.0165. The company's market cap is at $97,100.00.
To stay updated with the most current information on DRAG and many other companies, subscribe to our FREE newsletter, bestdamnpennys4bucks.com.
DRAG
Daniel Solomita
TY Et Lieu
Disclosure: I have no positions in any stocks mentioned, and no plans to initiate any positions within the next 72 hours.