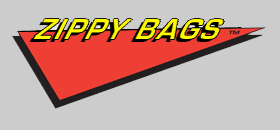 Zippy Bags Inc (ZPPB), is a company that sells products (hybrid bags) to protect items such as wheels, bikes, and snowboards. This company also offers apparel and these products can be seen and purchased at there online store. Zippy Bags says that, "We sought out to create new products that are as rugged and practical as they are good looking."
These bags are designed to perform for the hardcore cyclist and snowboarders. Each bag is put through rigorous tests to ensure it is a quality bag. Each bag is made in the U.S.A. and backed by a 1 year limited warranty.
The bike bag is a bag that covers your bicycle while being transported on a vehicle. The wheel bag is a padded bag that protects a set of bicycle wheels at a time during transport. In the near future, Zippy Bags will be announcing products to be released for water sports, car racing, and other sports industries. ZPPB also sponsors amateur and professional athletes in cycling and snowboarding. Each year a budget is set for this.
ZPPB is currently trading for $.2651. Over the past 52 weeks this company has seen low trade of $.09 and a high of $5.00. This company's market cap is at $26.11M. The previous close was at $.2861. With this company being closer to the low end of there 52 week trades, this company is not one that I would invest in. Especially since there was no money in revenue in the 3rd quarter of 2012.
For the latest and most up to date information, subscribe to our FREE newsletter at bestdamnpennys4bucks.com
ZPPB
Janet Somsen
www.zippybagsinc.com
Disclosure: I have no positions in any stocks mentioned, and no plans to initiate any positions within the next 72 hours.