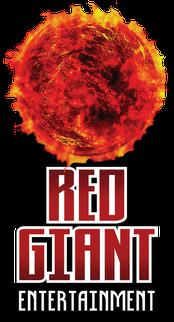 Red Giant Entertainment Inc. (OTCPK:REDG), was formerly called Castmor Resources Ltd. until July 2012 and became Incorporated in 2005. This company is involved with intellectual property development with media platforms and produces transmedia that become easily noticed to customers worldwide. The media involves movies, videogames, toys and many other means. This company's comic books has an audience of over 1 million reader every week. They want to be the largest publisher of comic books in the world.
Every week, this company puts out a new comic that is aimed at a different audience than the previous week. One million copies are sent out throughout the network. They also feature over 36 on there website.
REDG also wants to turn there comics into movies, some are already in production. They have a list of partners that include Active Media Printing, Glass House Graphics, Intrinsic Value Films, and Keenspot Entertainment.
Currently REDG is trading for $.13. Over the past 52 weeks, this company has seen a low trade of $.08 and a high up to $.15. The market cap for this company is at $56.63M. The previous close was $.10.
For the most up to date and current information on REDG and many other companies, subscribe to our FREE newsletter at bestdamnpennys4bucks.com
REDG
Benny Powell
Disclosure: I have no positions in any stocks mentioned, and no plans to initiate any positions within the next 72 hours.