Apple is now showing relative weakness, which appears to be the eventual follow-through from the bearish engulfing candle (and subsequent bear flagish pattern) that formed on Oct. 29.
If it breaks below the $514 level, selling momentum will very likely increase substantially. Here's the situation in $AAPL right now: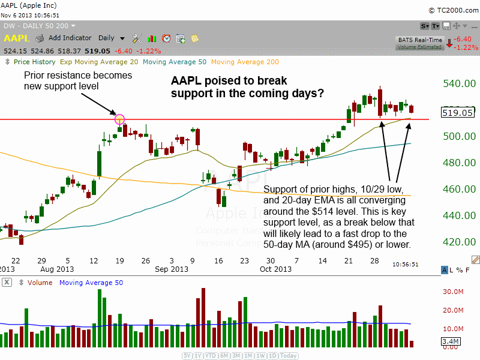 In case you missed it, here is my original SeekingAlpha post pointing out the $AAPL sell signal on Oct. 29.
Ok, Apple fanboys, go ahead and flame away. ;-)
Just being objective, as I am with every stock, regardless of how much I like the product or service.