"Increases in stock prices are far outpacing growth in the real economy..."
That all depends on how you define "real economy". If you mean "are most of the people productively employed" then maybe the market is outpacing. But if you mean "corporate earnings" then most of the data says the market is roughly (+- 15%) on target. Let me give another possibility "non-financial corporate net worth" - since stock prices should represent a share of corporate value with an adjustment for future expectations, net worth is a possible fundamental basis for price. Using that measure: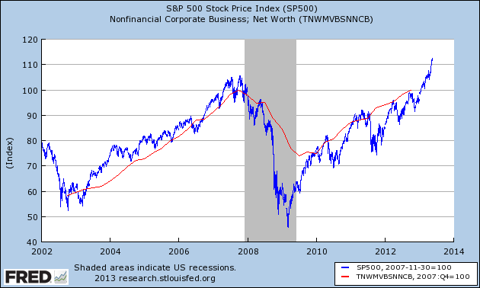 Perhaps due for a correction, but not really "far outpacing".