Here are a few of the upcoming resistance areas I am paying attention to for AMD....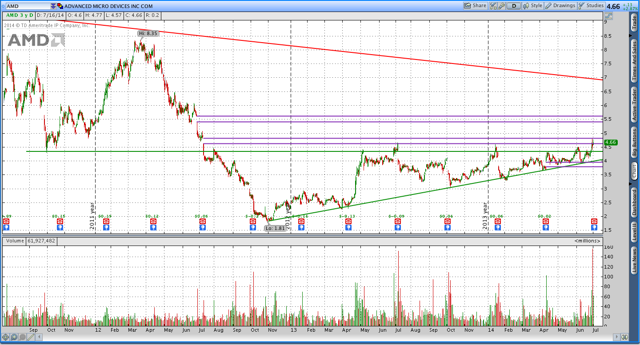 I also like the support of its main trendline, currently sitting around the $3.99 mark as of tomorrow. It also has a Rising Candlestick's support area right below the trendline. Should provide great support in case of a bear raid on an earnings miss (that is not what I am expecting though).
Disclosure: The author is long AMD.
Additional disclosure: and I anticipate holding my shares through earnings. My position represents approximately 23% of my entire portfolio as of this writing.